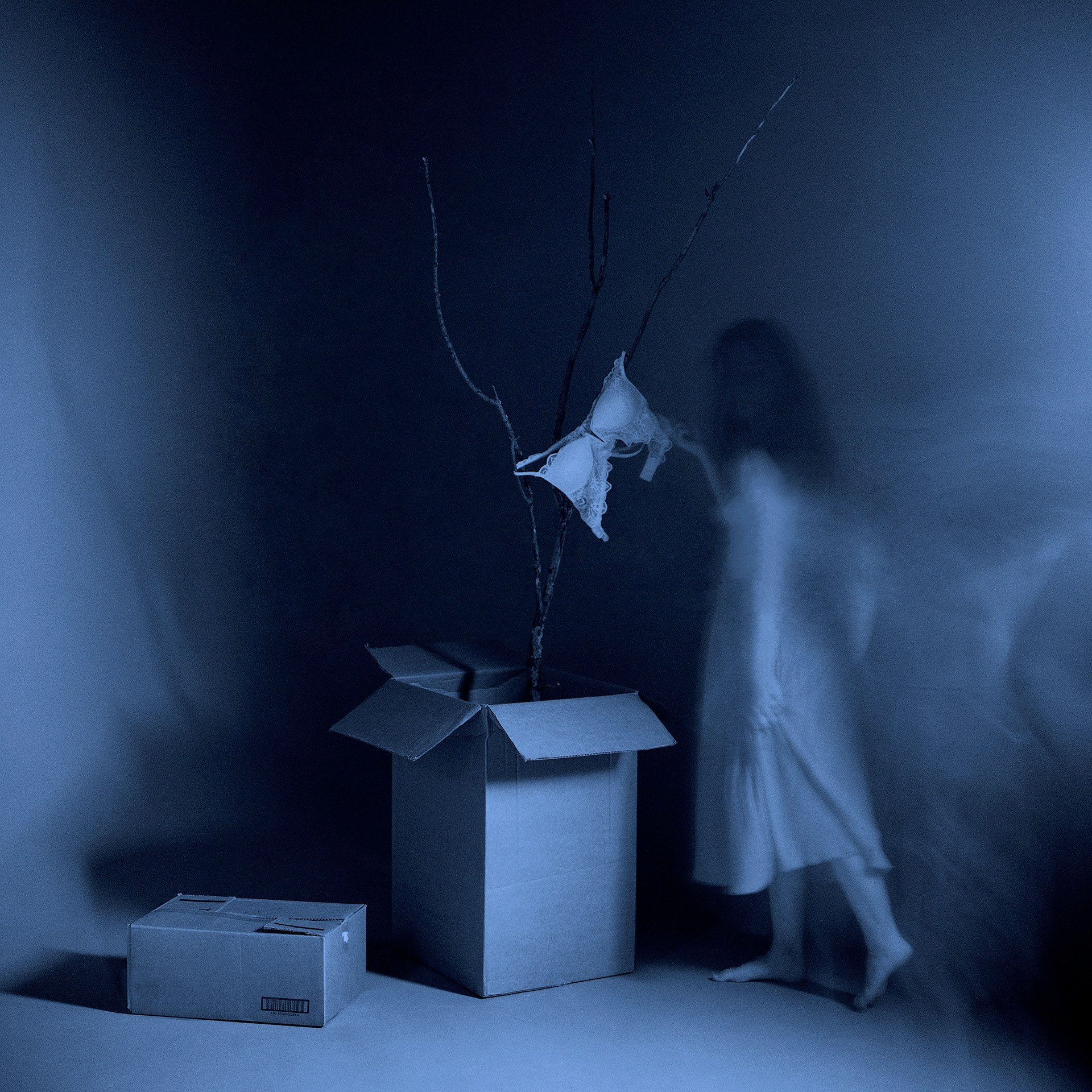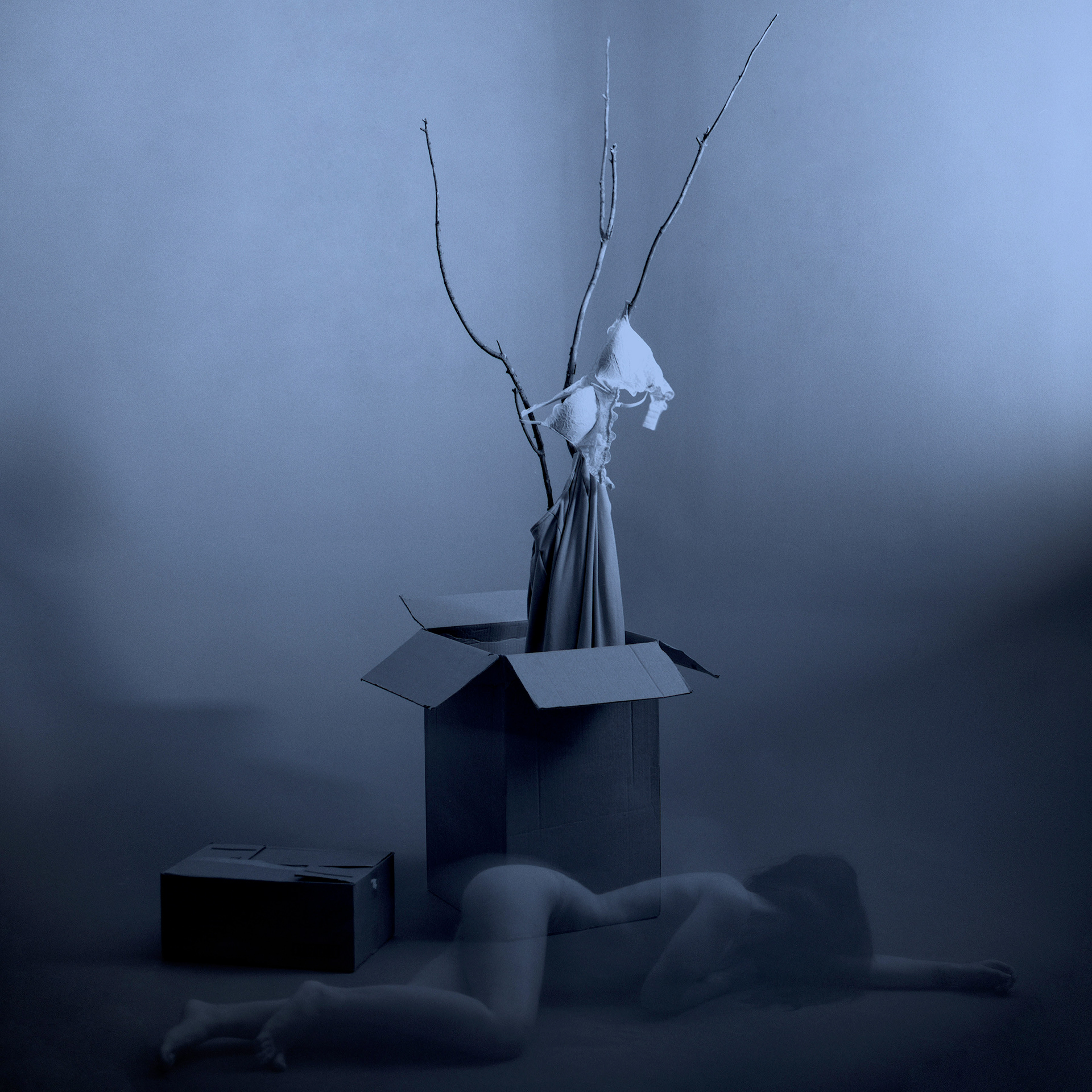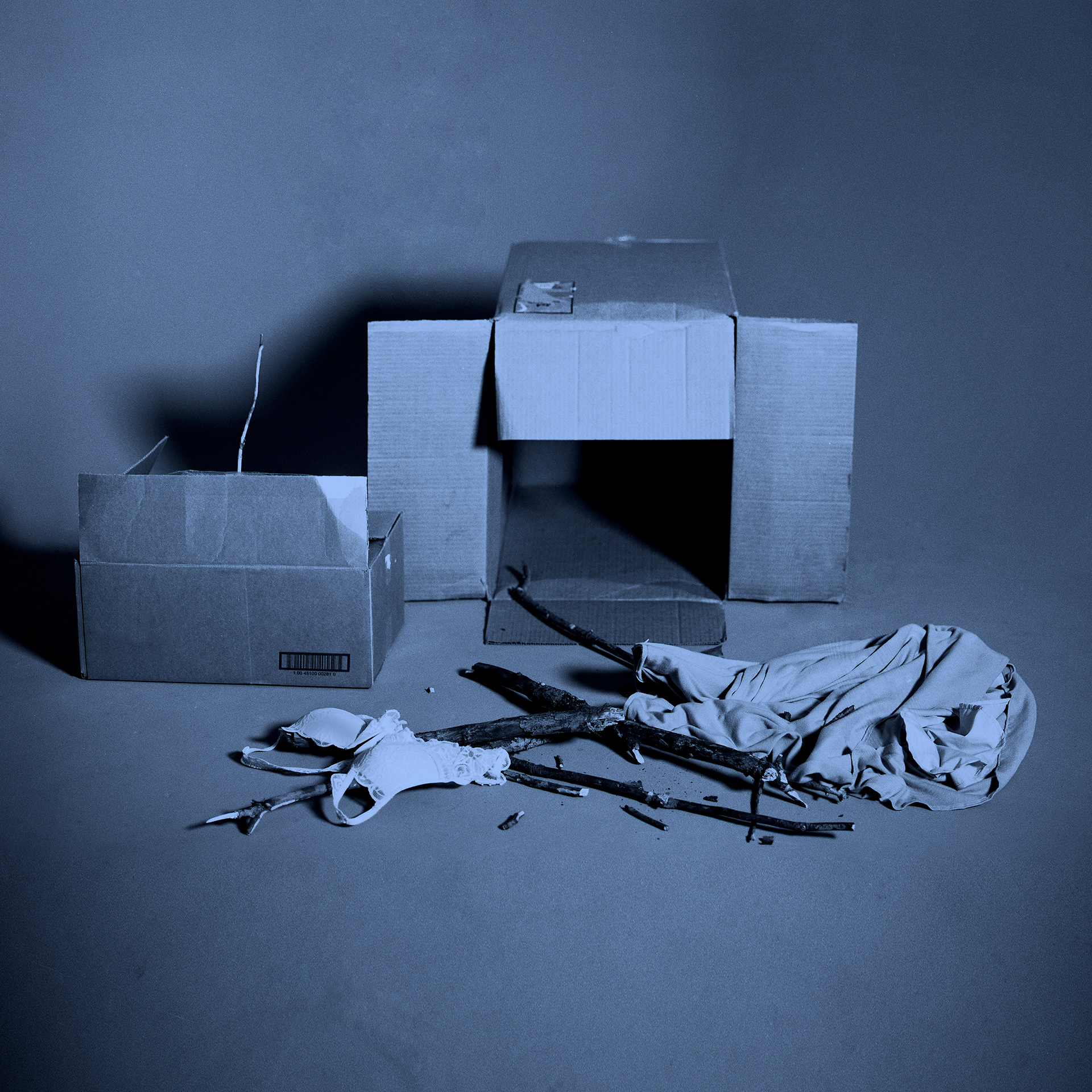 Three boxes sit center stage. A solitary barren tree grows from the middle box in a state of decay, or perhaps a temporary winter. Her environment does not nurture.
A young girl approaches Tree. Empathy fills her. She knows the cold and what it is to have nothing.
Girl strips down and offers Tree her clothing, the only thing she has to give. Naked, Girl becomes less and less herself, taking up less and less space. Eventually she disappears, the ultimate abnegation.

Despite Girl's sacrifice, Tree is beyond saving. An apathy with an appetite leaves her in shambles, branches like broken bones. 
The bones try to rebuild themselves from nothing.