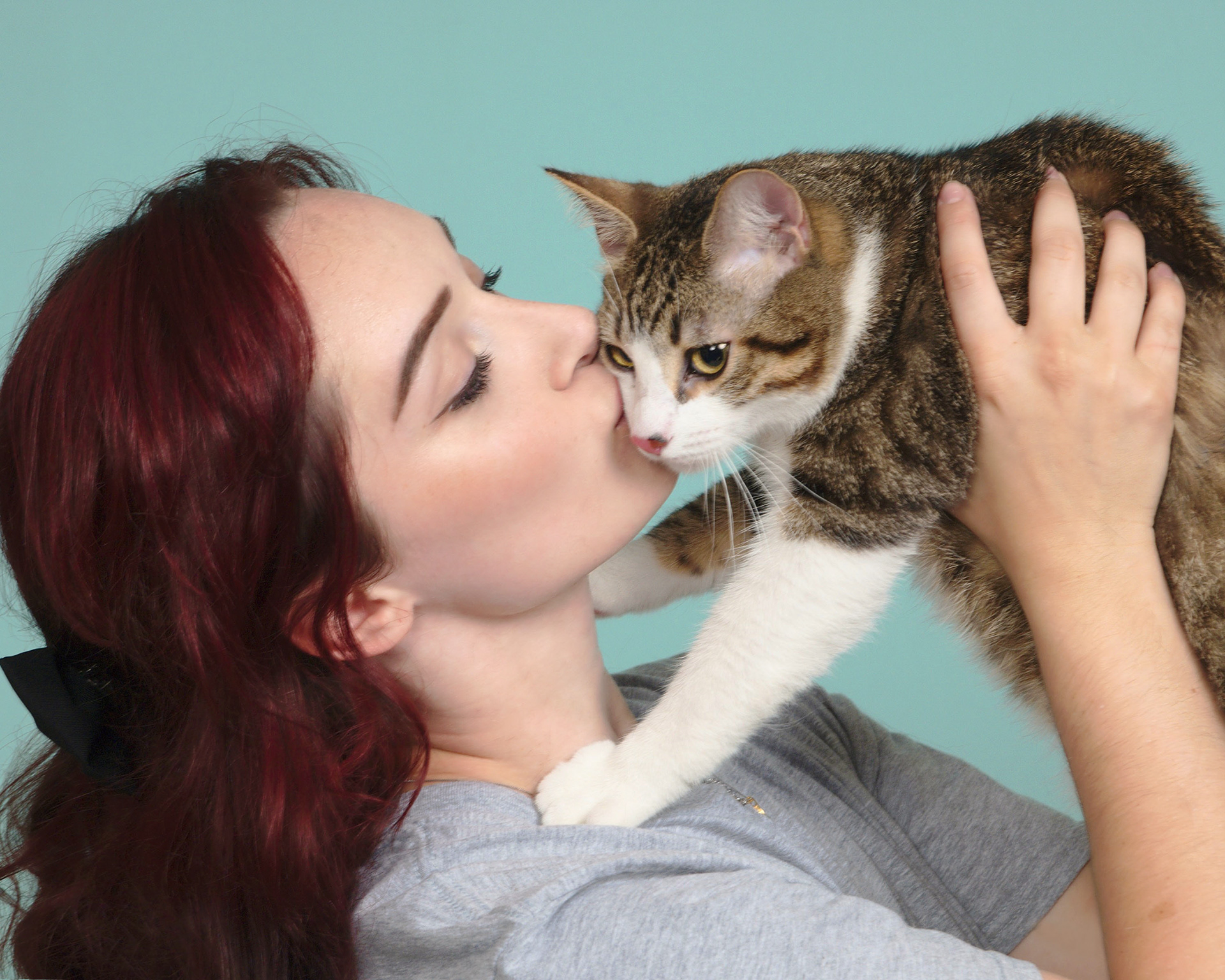 My name is Callie. (Yes, like California.) I was born in Calgary, Alberta and am currently based in Central Indiana. I'm a cat mom and an artist, in that order. I recently graduated from Ball State University, earning my B.F.A. in Studio Art with a concentration in Photography. I also have two minors in Creative Writing and Spanish. 
After graduating in May 2019, I created Callie Taylor Photography, LLC. Photography is my main passion, but I love anything creative. I'm always experimenting with different techniques and alternative processes. The darkroom is my church. My art is often a synthesis of different media, such as photography, sculpture, video, poetry, and painting. I find myself telling stories with my work and am interested in mental health and cultural and environmental issues. 
Right now I'm juggling a few different projects. I'm currently creating chapbooks and zines out of hand-made paper, and am actively taking requests for custom painted denim jackets. Of course, I'm always making photographs.
 I just started reading Roland Barthes'
Camera Lucida
. For my next project I want to explore encaustic photography. I have a stack of cyanotype paper burning a hole in my metaphorical pocket.
"You don't take a photograph, you make it." ― Ansel Adams