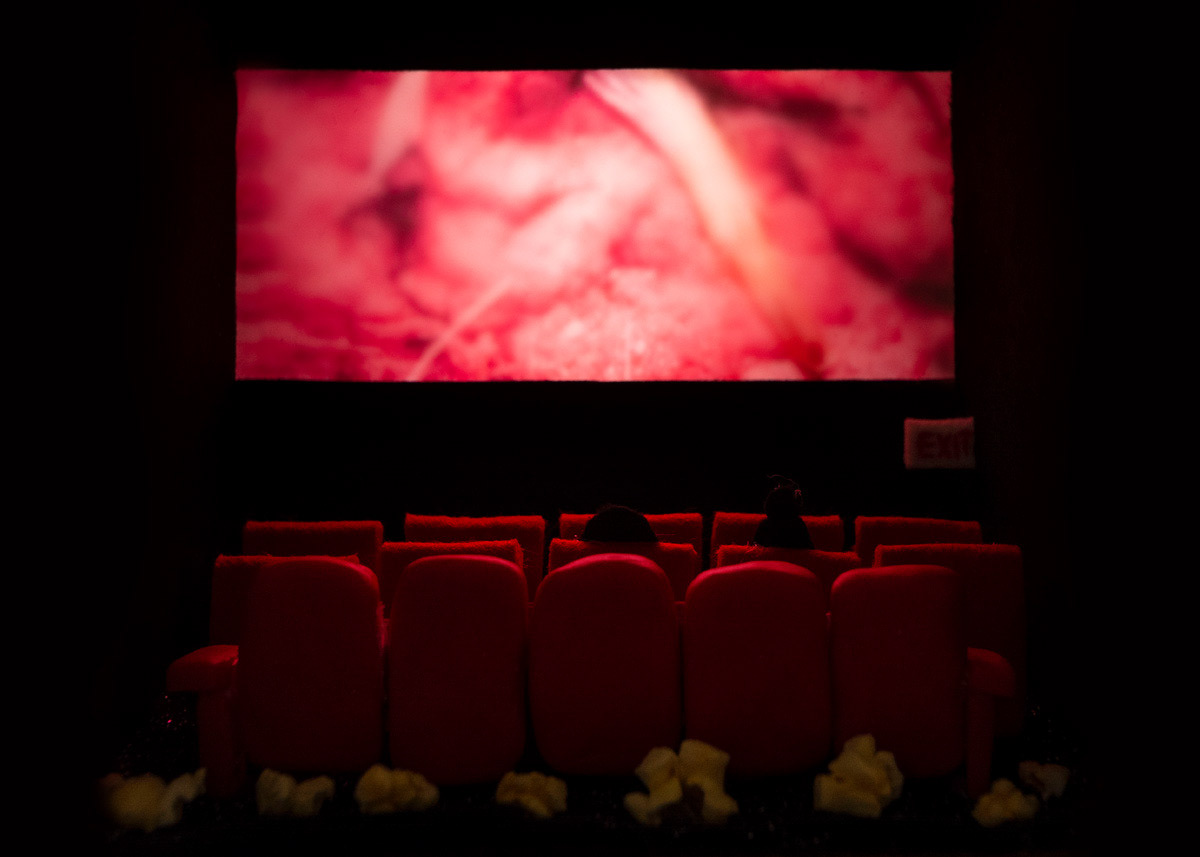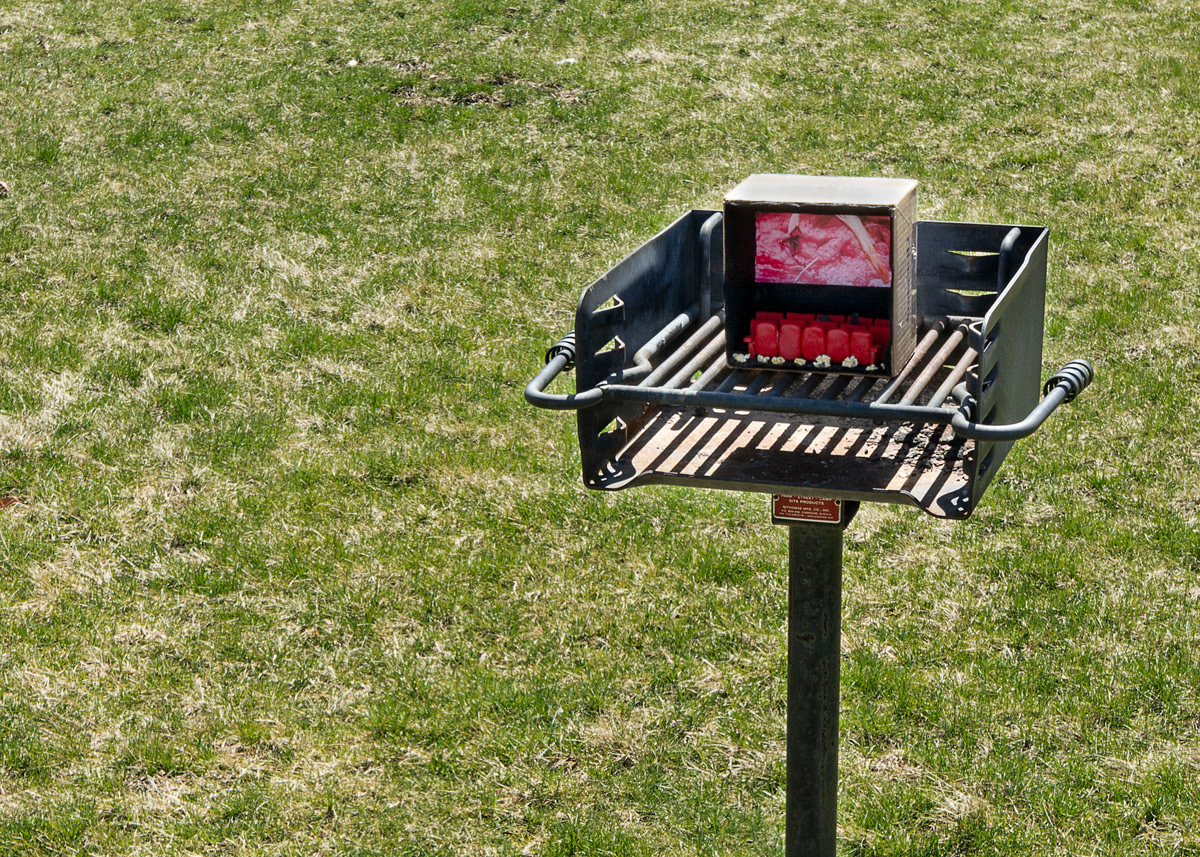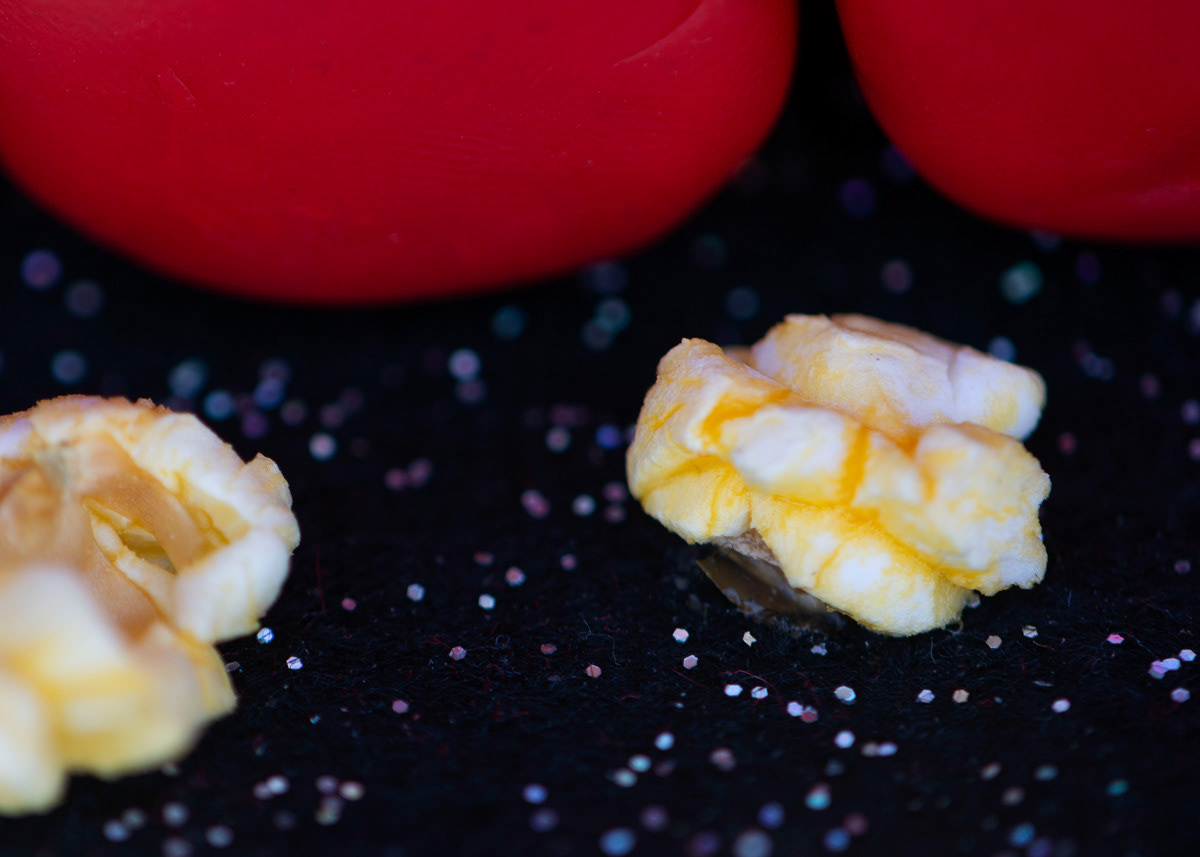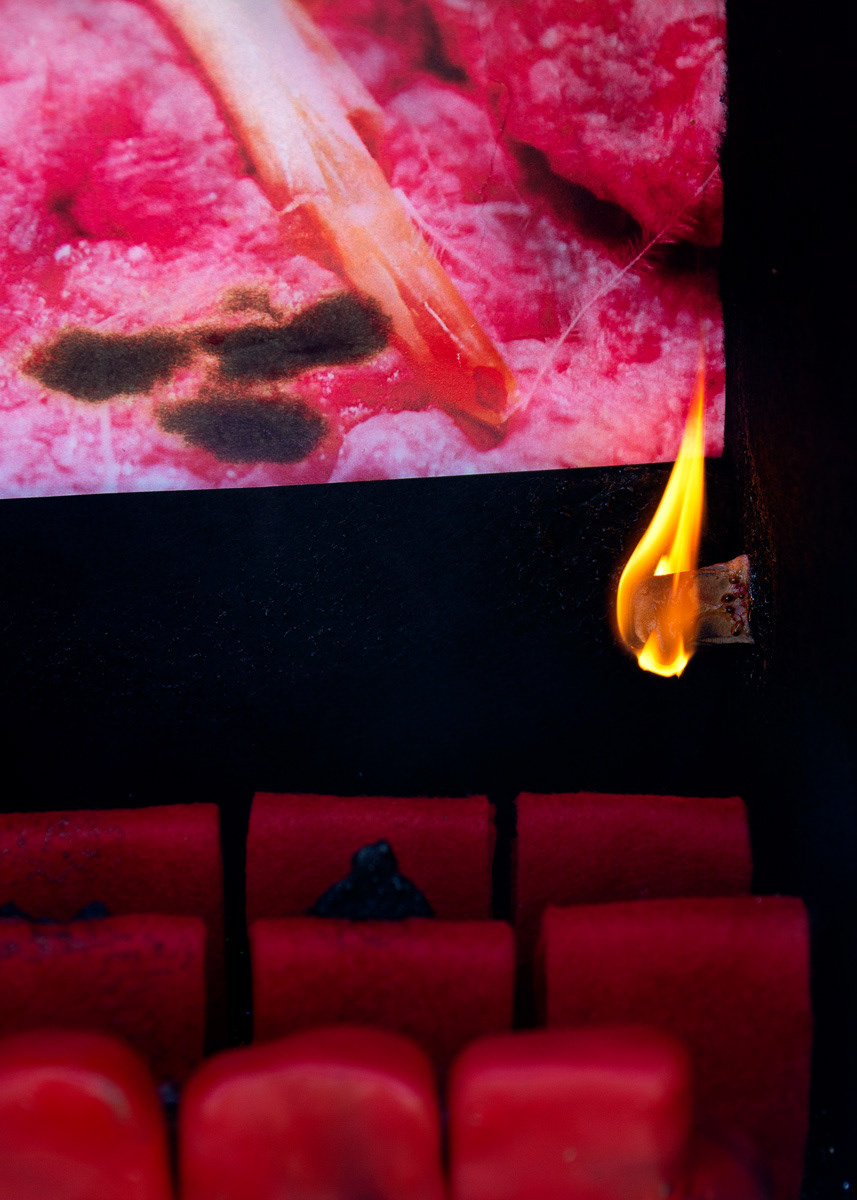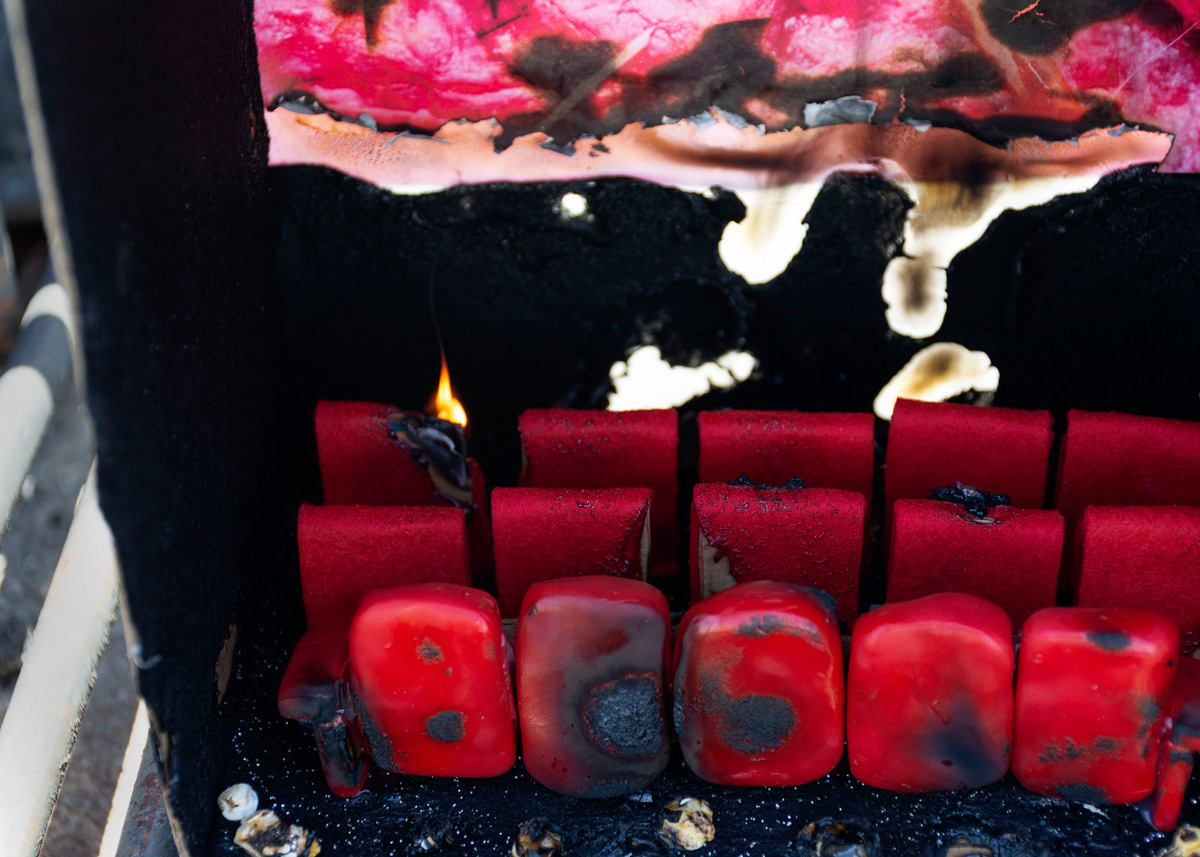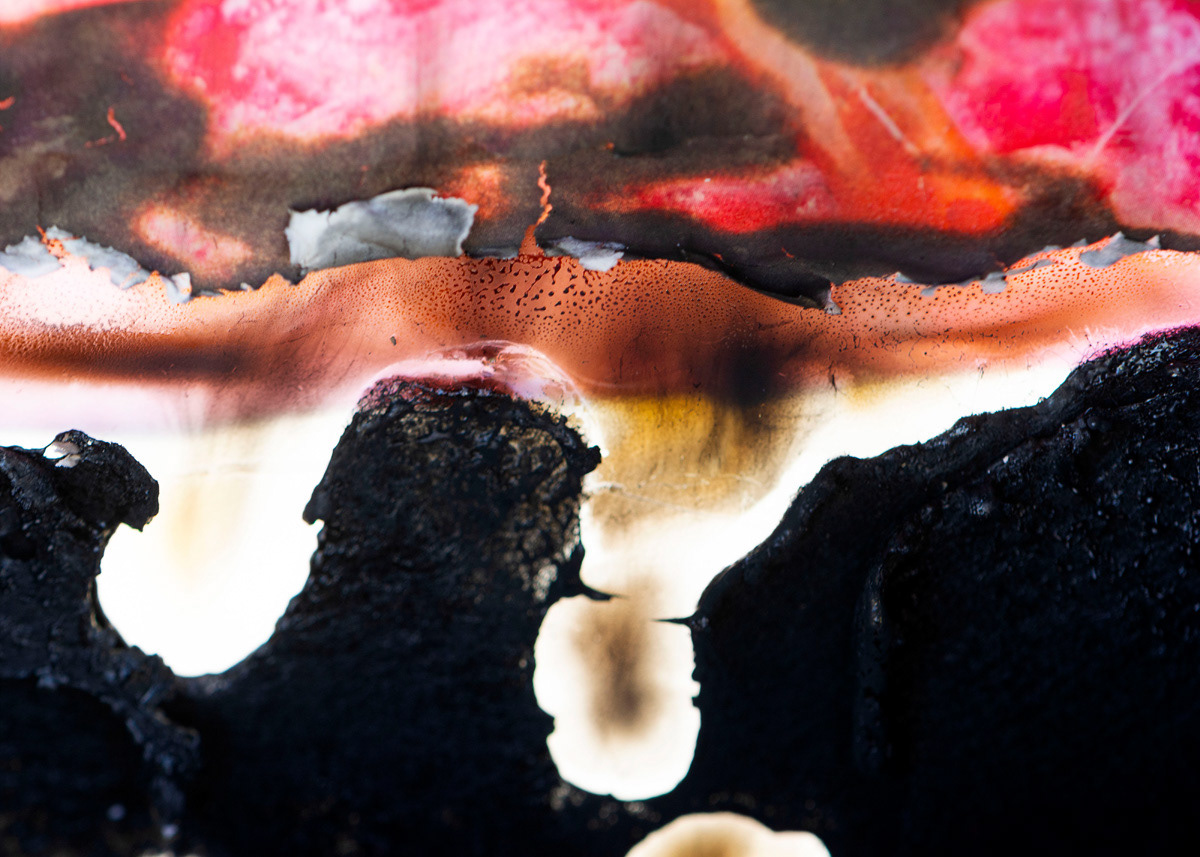 American Pastimes
is an installation that only exists as photographic representation. The invented environment is miniature in scale and has a campy aesthetic made ironic by the seriousness of the subject matter. The dramatic lighting of the first image contrasts with the banality and ridiculousness of the second image. The expanded context of the scene foreshadows the destruction of the constructed tableau in the end. 
This work criticizes the meat industry for its treatment of animals and harm to the environment. The image on the theater screen is another fabricated tableau, a still image of feathers stuck to chewed gum to look like raw meat. The two movie goers passively observe this macabre scene, representing American consumers and their desire to be entertained above all else. 
By and large, people just want to feel good and don't want to be burdened with unsavory truths or serious issues. This is especially true when changing habits would be inconvenient.
The world is burning, yet we sit, unfailingly apathetic.