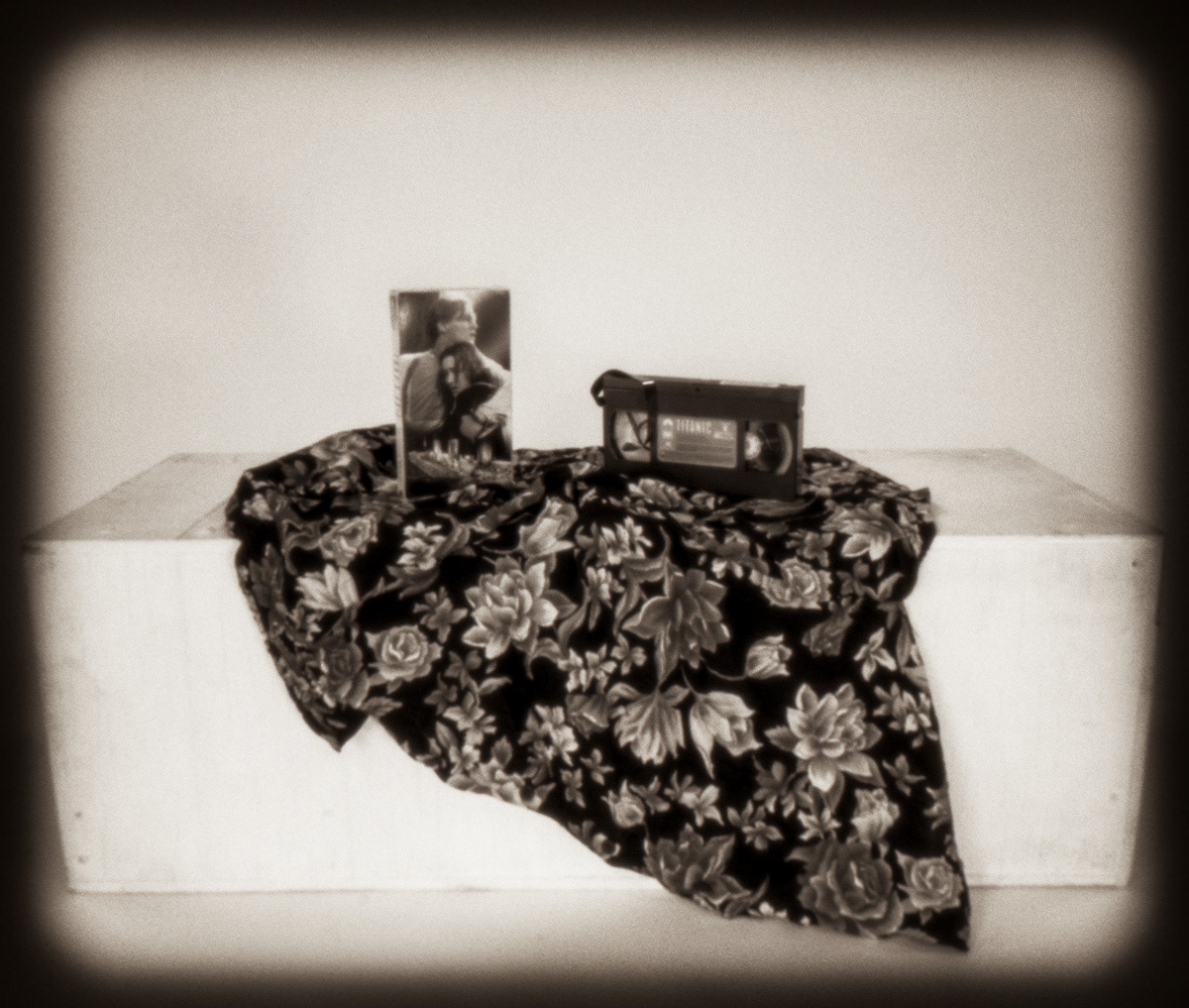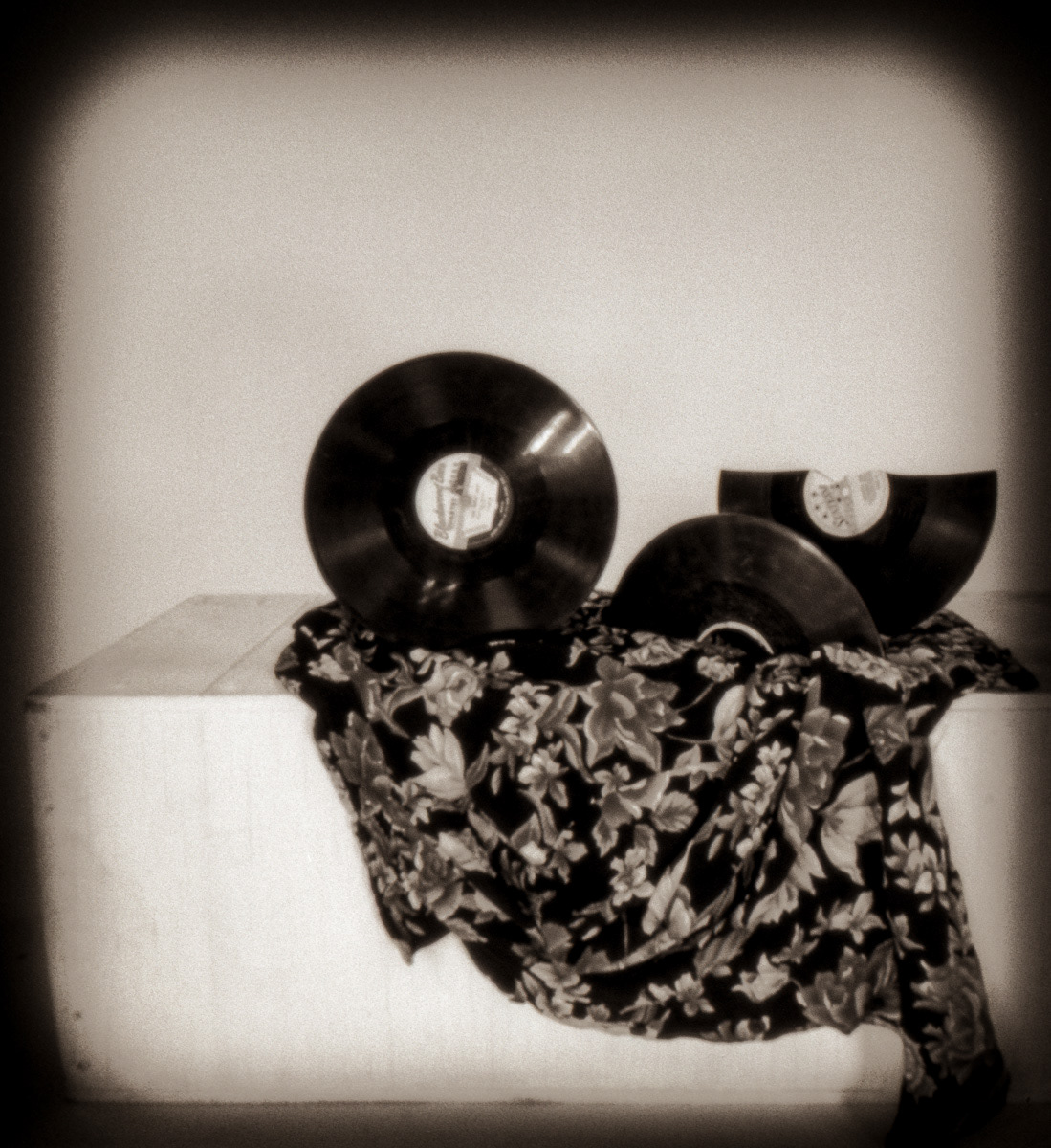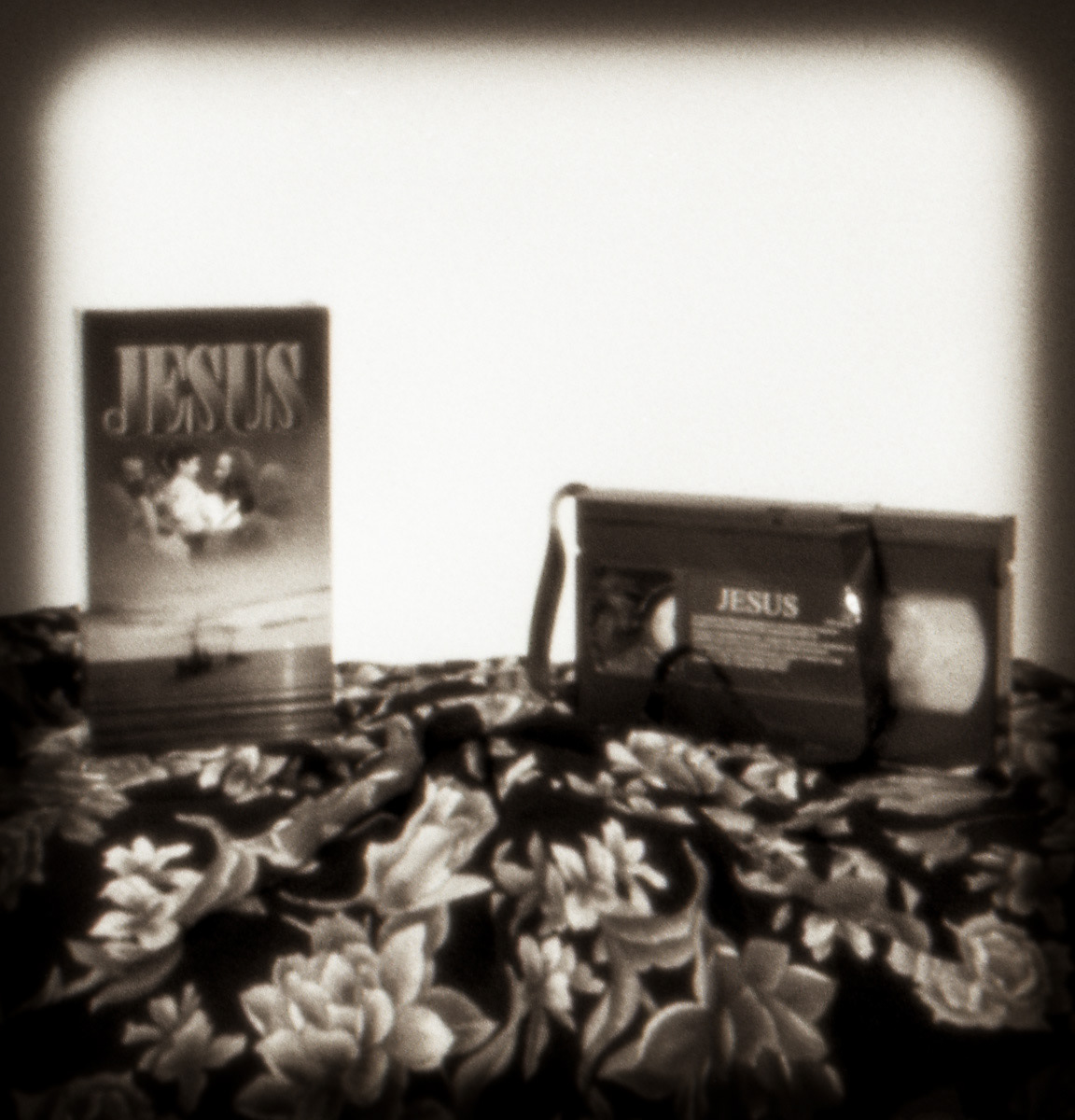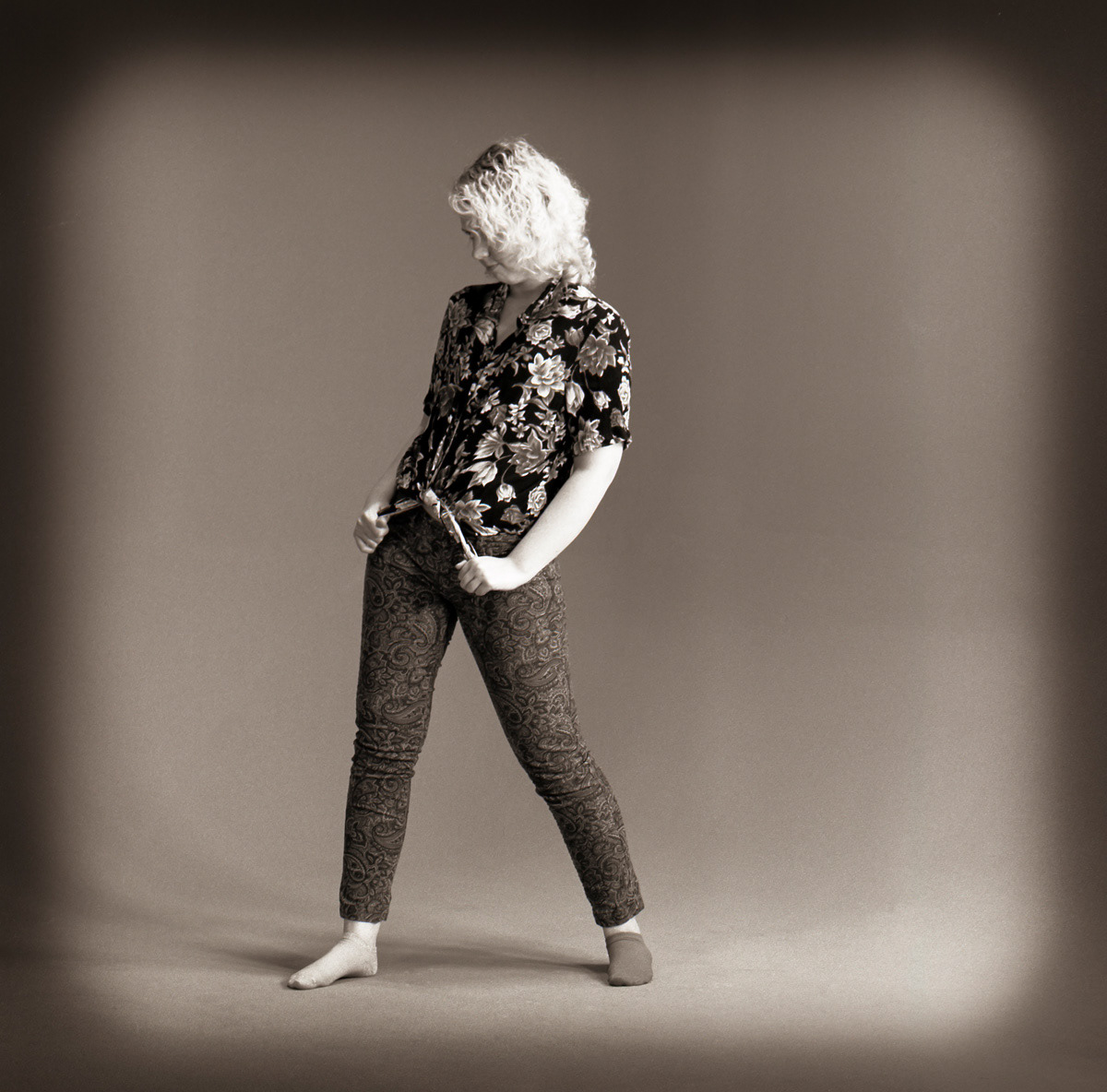 This project was created for an assignment called "Film Is Not Dead." 
I decided to approach the assignment with humor and find other obsolete technologies, with the captions "Film Is Not Dead, But ______ Is." I found the items at Goodwill, since people donate belongings they no longer want or need. Although VHS and vinyl records are dated technologies, I also carefully choice the subject matter. For example, Jack dies in the movie
Titanic
and the phrase "God Is Dead" is symbolic of modern ideology. 
The first and last photographs were taken with a twin-lens reflex camera, which produces sharp images. The three in the middle were take with a pinhole camera, which is one of the oldest types of film cameras and produces fuzzy images.
This difference in aesthetic creates a visual contrast between the phrases "Film Is Not Dead" and "But
______
 Is".