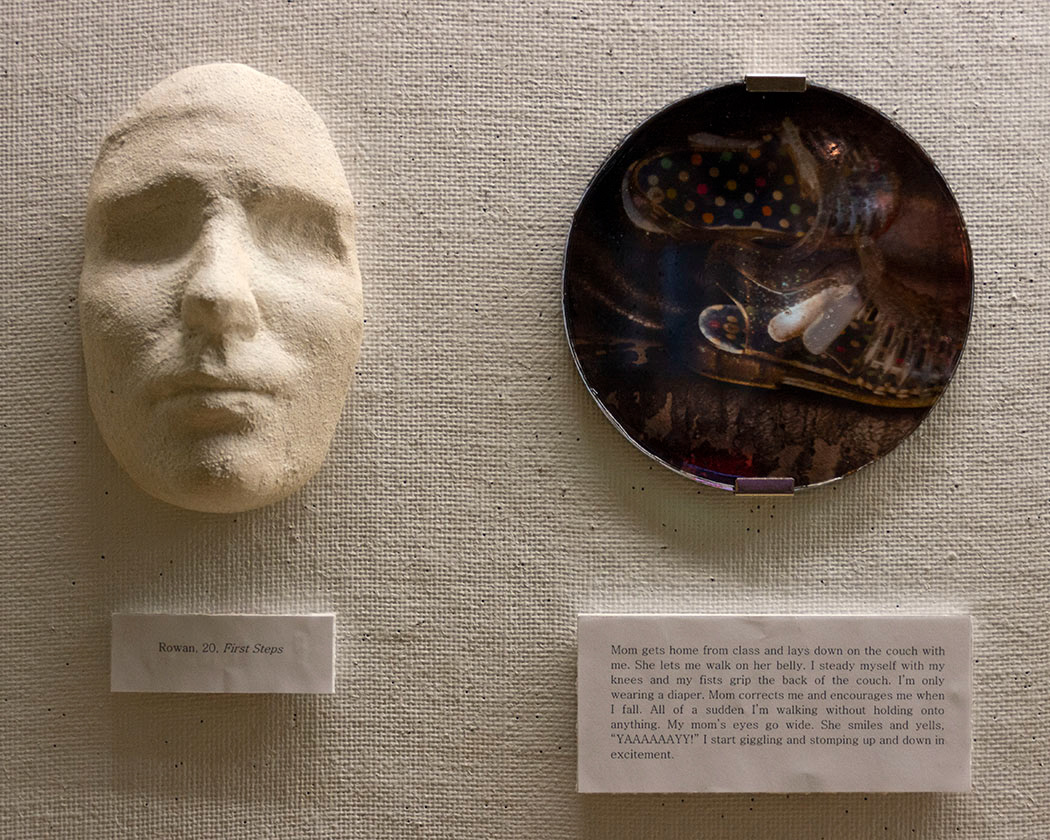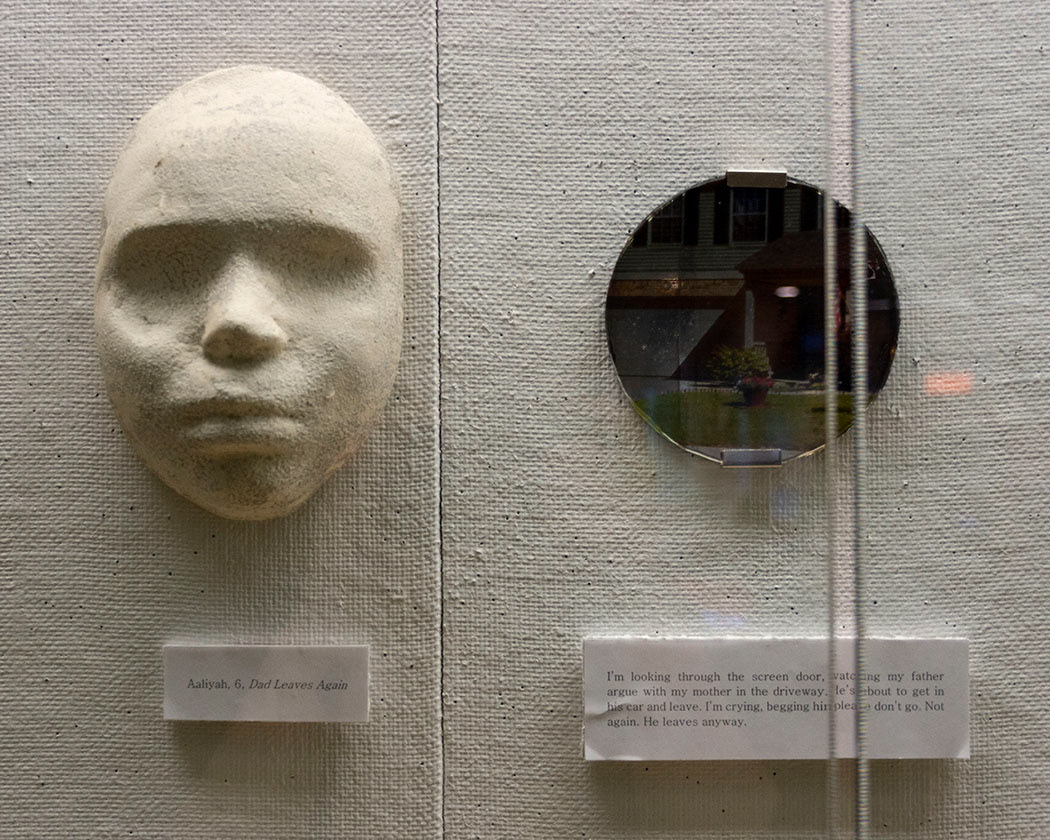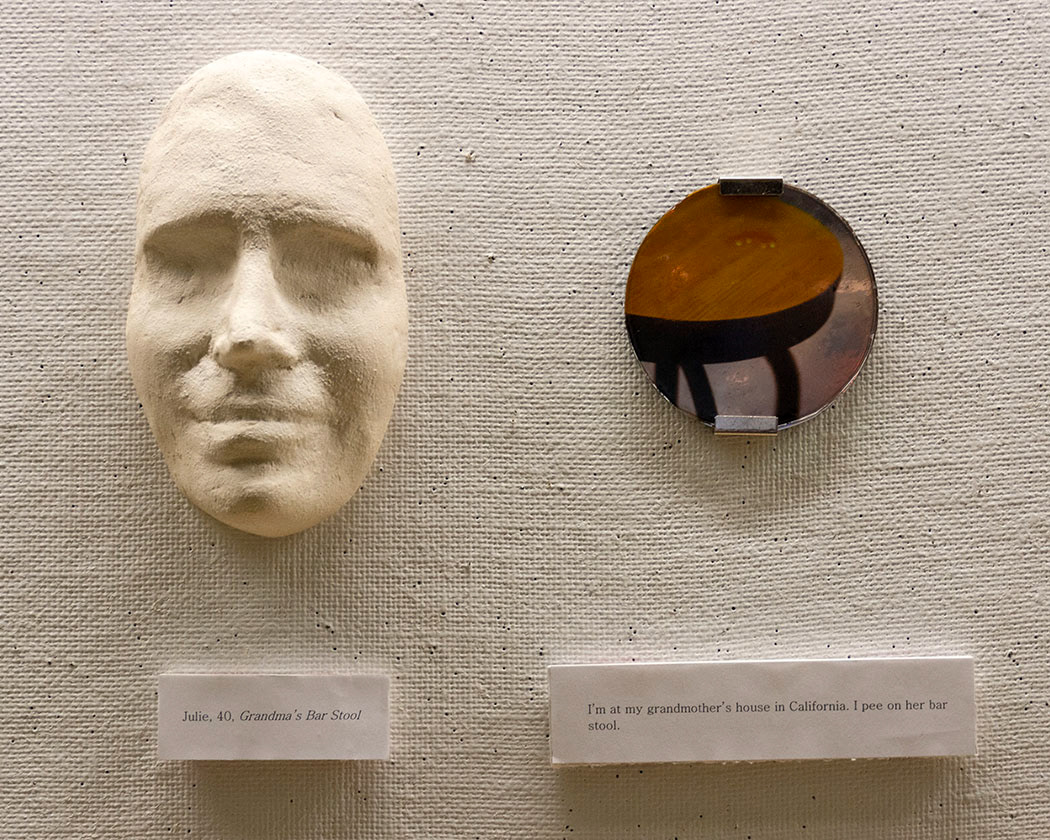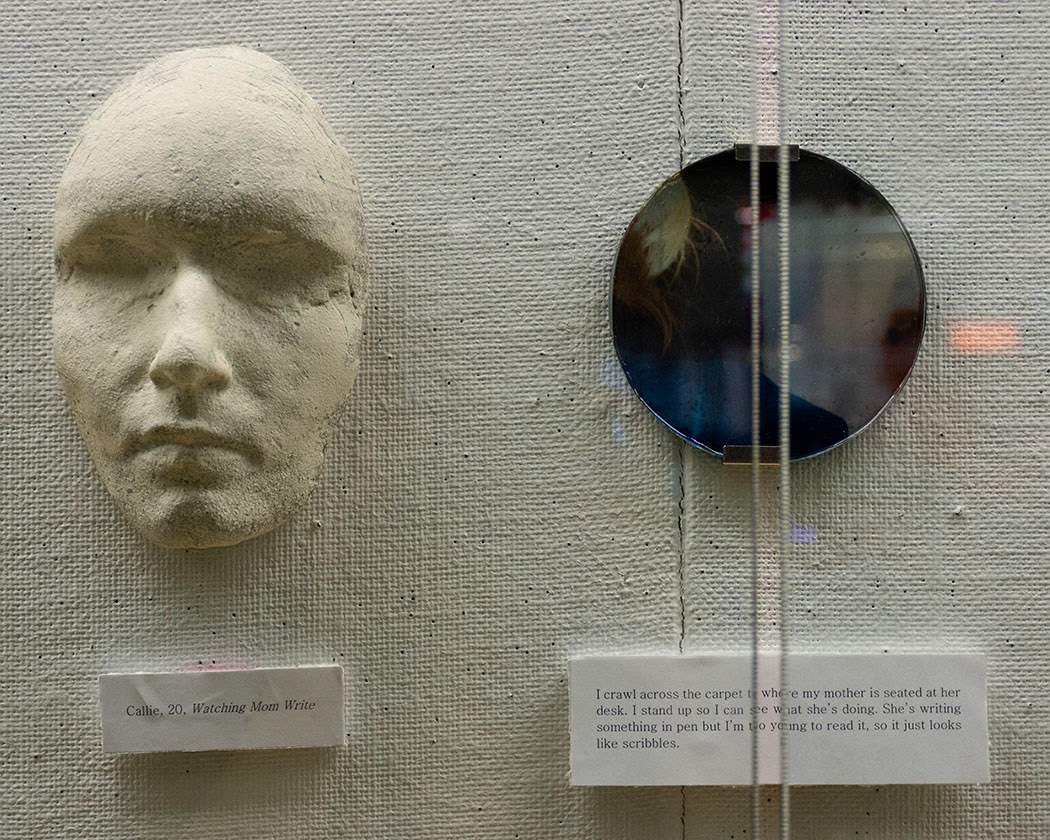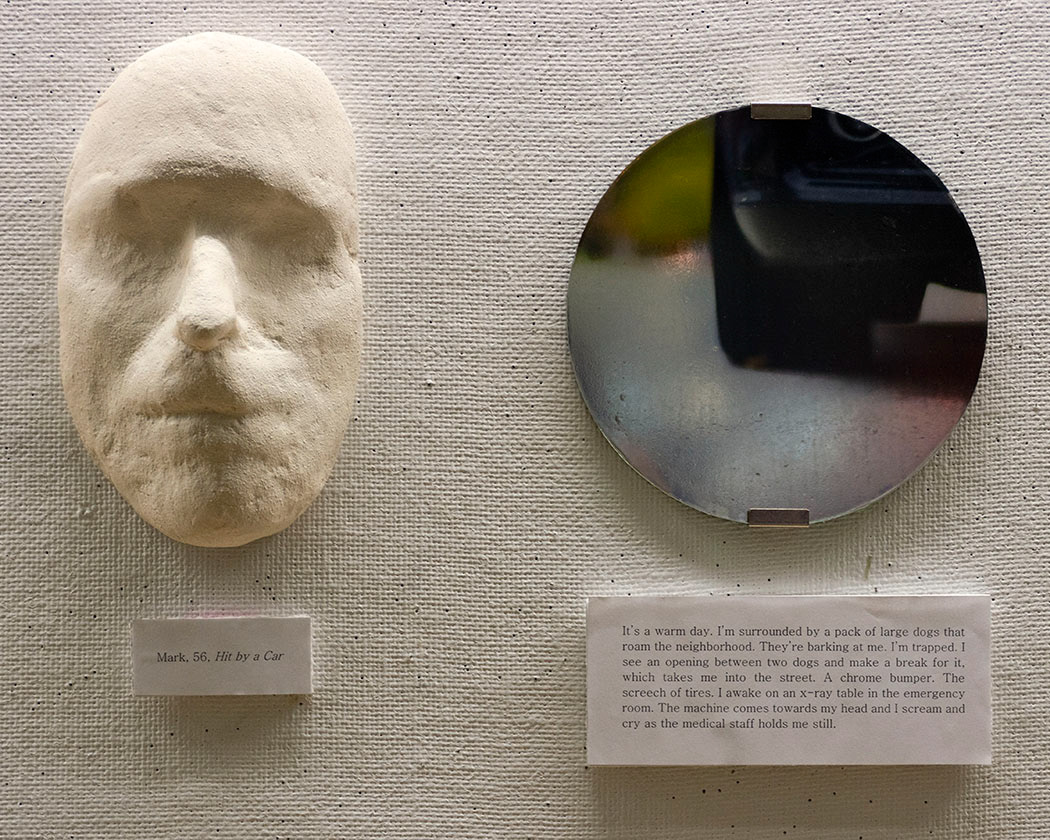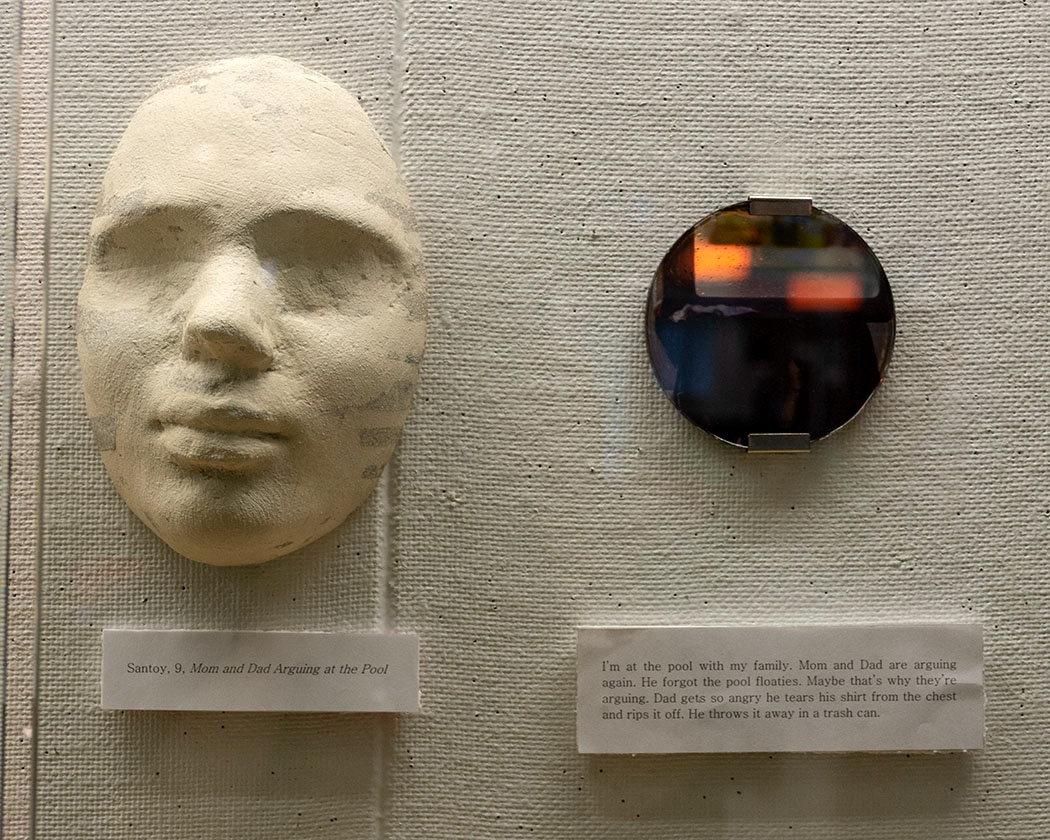 Detail(s) of installation.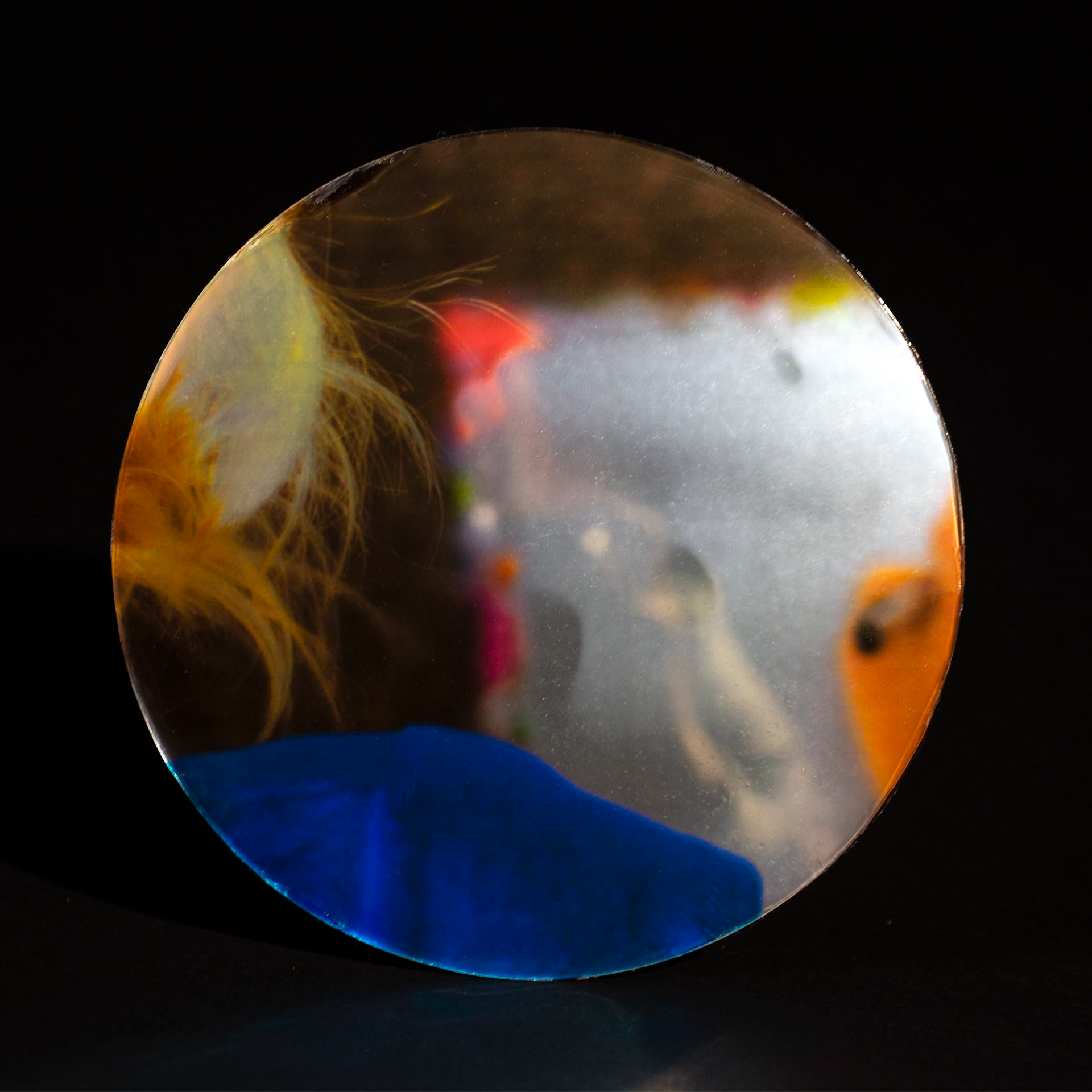 Memory. Our entire identity lies within a mass of entangled neurons. We lose memories every day like dying stars. We have all lost parts of ourselves we can never get back.
This project involved very physical processes. I molded each face with plaster strips, which was an unexpectedly intimate experience that contributed to my overall theme of connectivity. After the masks dried, I poured liquid plaster into them, making a solid mold. The faces staring back at you on the wall are a copy of a copy of the original person, similar to how memories are copied and information is lost along the way. Memory works like the game telephone, in the sense that you're conjuring your last memory of an event and not the original even itself. Some information is lost, and some distorted.  
I chose to represent first memories because this would be the most recycled, distorted memory of all. The title of each piece tells the time that has passed since the event occurred,
not the person's age
. I printed the photographs on Lazertran paper, which allowed me to transfer them onto mirrors. Polyurethane then made the images transparent. The size of the mirror relates to how clear the memory is to that person.
During this project I was struck by how connected we all are to other people. The mirror represents the viewer's role, which is as important as the memories themselves. In physics, the observer effect states that simply observing something changes it. Although this project is documentary in nature, I also unavoidably inserted myself into it by interpreting the stories and portraying them artistically. Then, the viewer's own interpretation makes this an ongoing conversation.
What things do you identify, if any, in these first memories? How are your own experiences similar, or different? How do they compare to one another?
This project contributed ideas to my senior thesis.