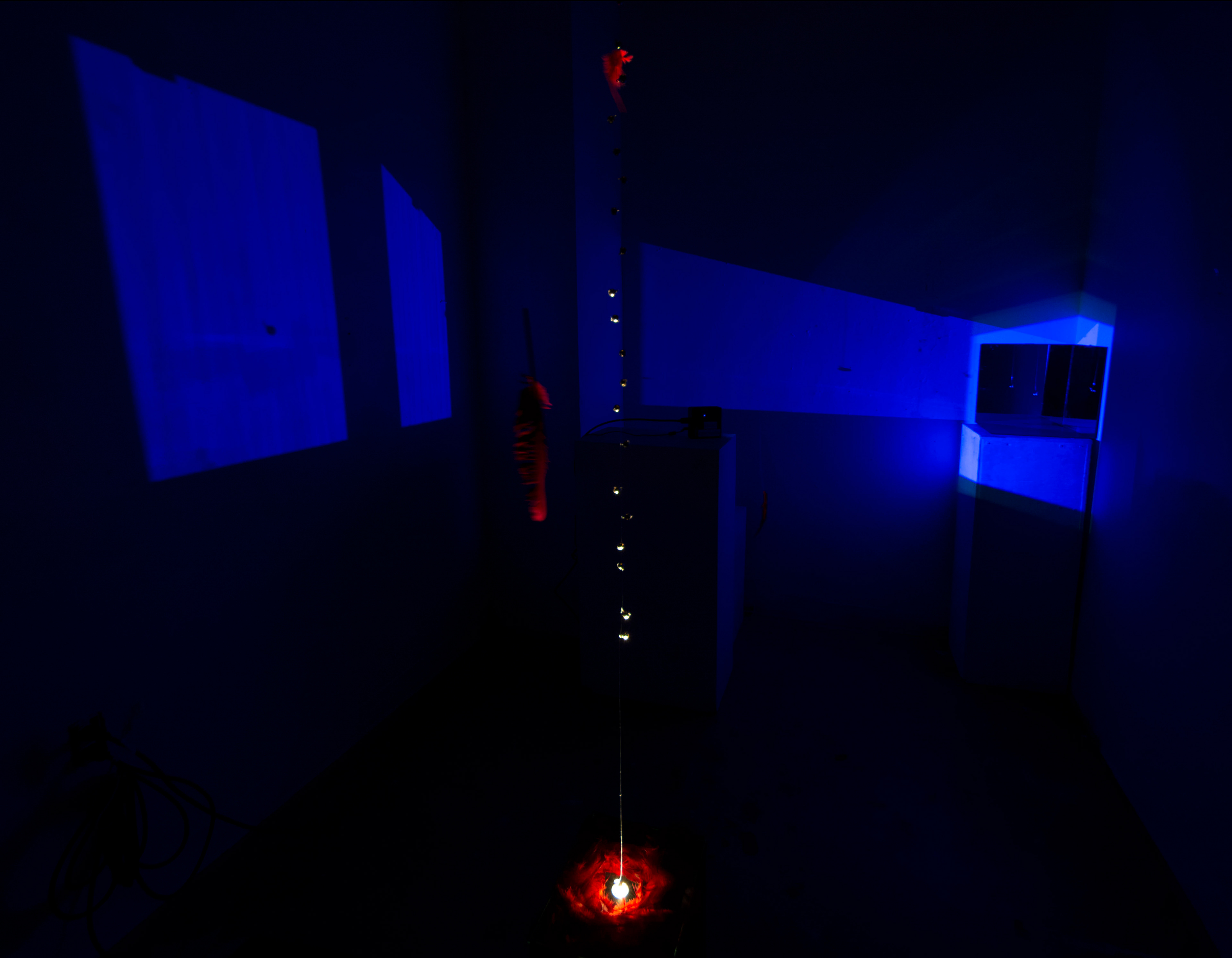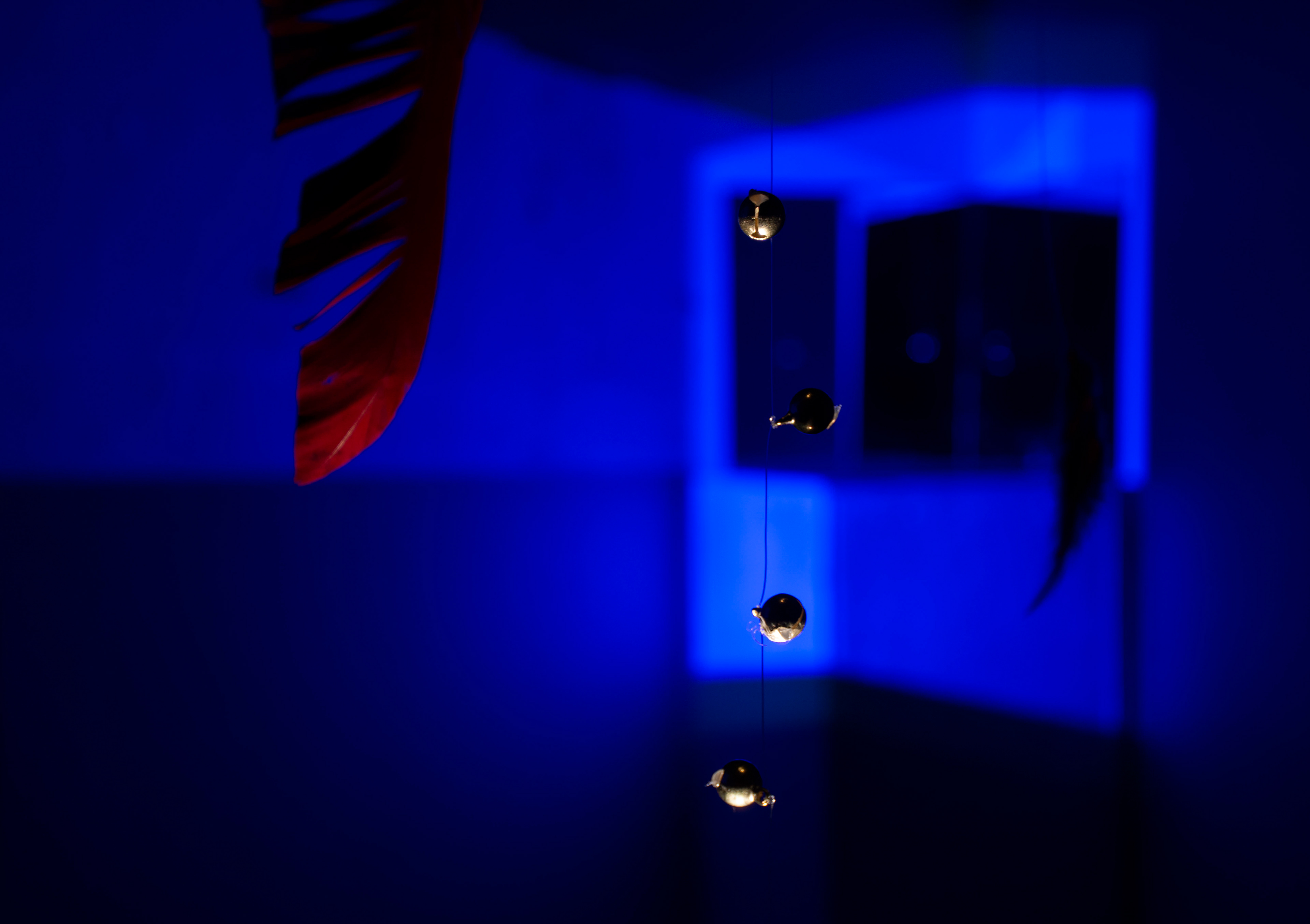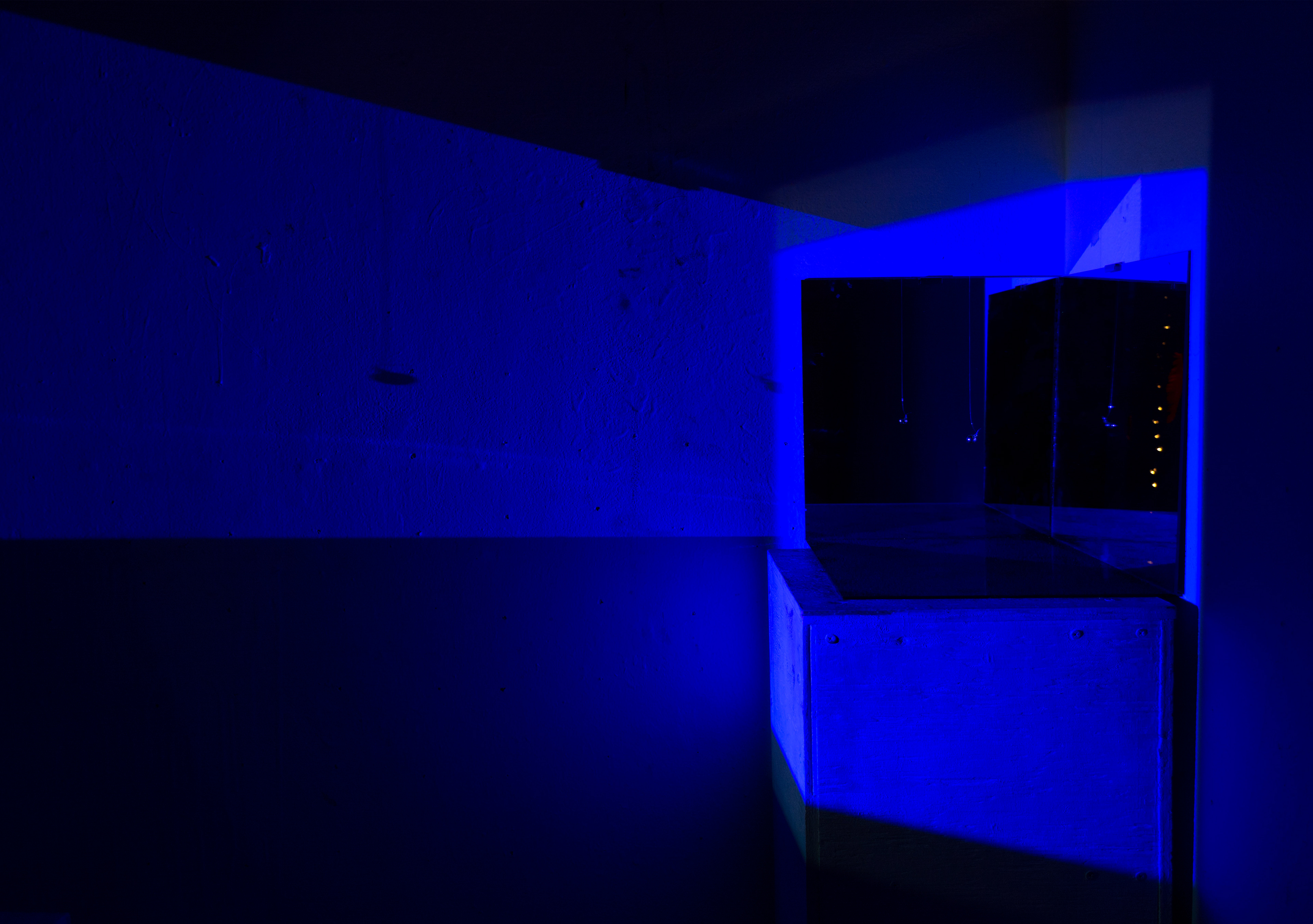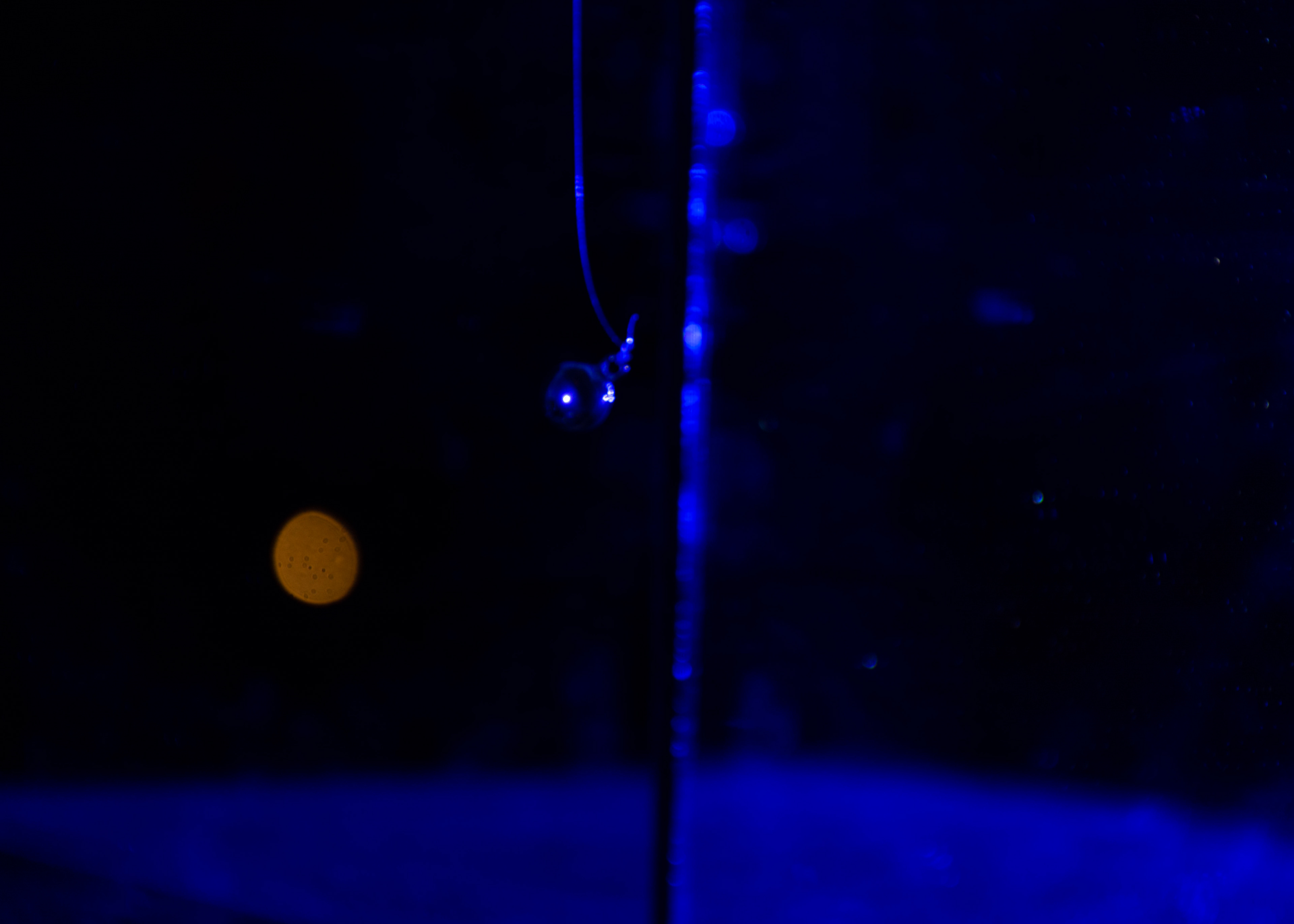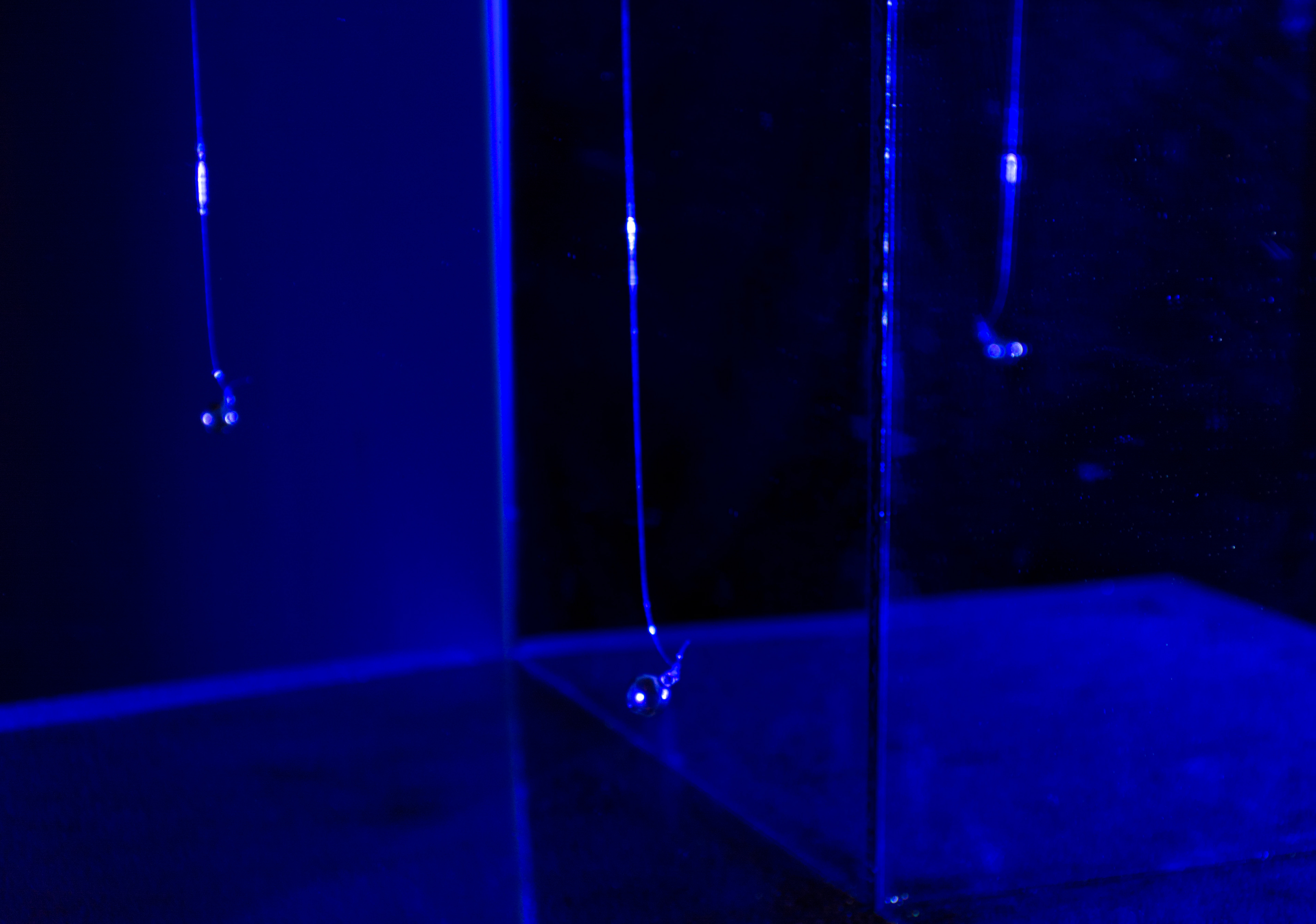 This interactive installation works with space, light, and sound to create an atmosphere of somber contemplation. The string of bells in the center of the room are silent, because I hot-glued the inside of them. They represent children who grew out of being an artist. The feathers falling from the ceiling are a reference to the story of Icarus. The bell in the corner still rings, symbolizing the few who persevere and dare to fly close to the sun. 
I was inspired to create this piece by my impending graduation, and the trepidation I had upon entering the world as a professional artist. It seems as though the world thirsts for art and simultaneously suppresses artists. Very few decide to pursue a college degree in the arts, pressured instead to choose a more "practical" path. I feel lucky to have been nurtured and encouraged to make art from a young age, yet the burden of proof weighs heavily on my shoulders. If I don't make something of myself, the world will just say "I told you so."
"The world is afraid of us. Not from afar, where it pretends to tolerate. But face to face? One of the faces bares teeth. We are not dangerous. We are not safe. What the world does to us is violent. It plucks the wings from our backs, one feather at a time. It smiles, because now we are just like everyone else. Grounded. Icarus was a story dreamt to scare the art out of children. An artist is a bell that still rings. We all want our little corner of infinity. Not many of us make it there, but some come closer than others.
Look at the bells. Touch them. Go ahead, touch the bells. Make sure you get all of them. Hear their lifeless bodies, gutted, hollowed out. Poke all the bells. Go ahead, poke them. Find the one that still sings, and swallow it."