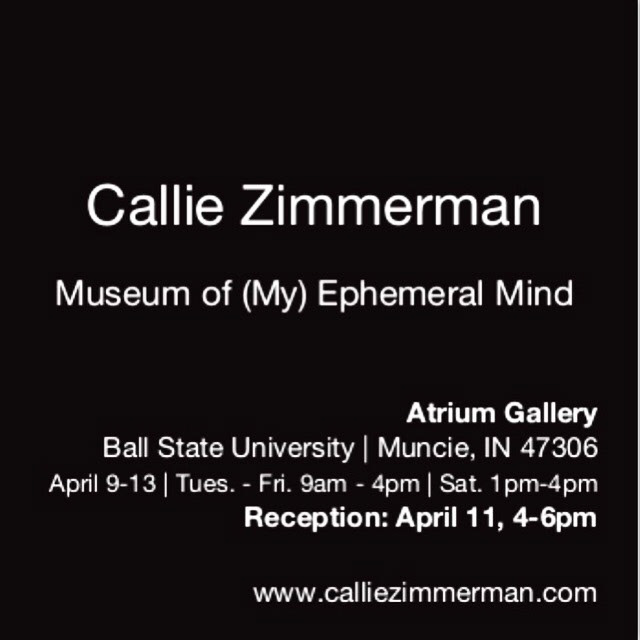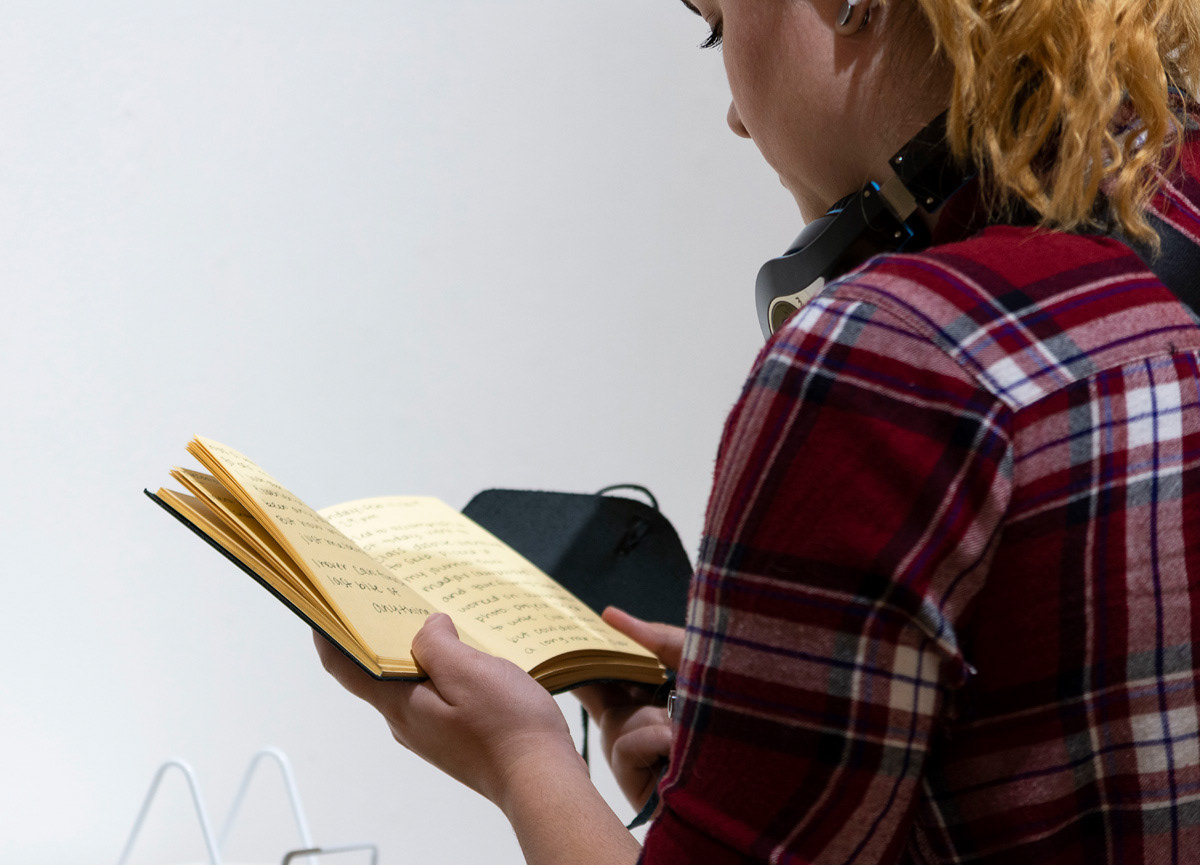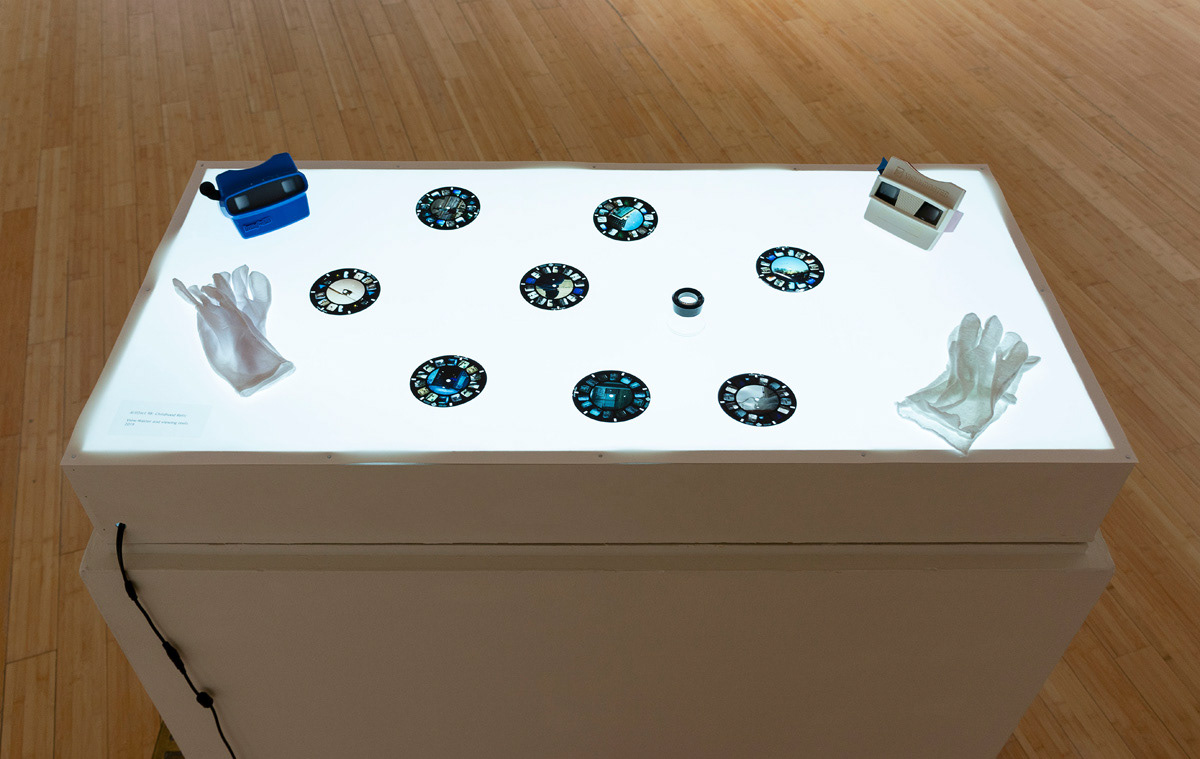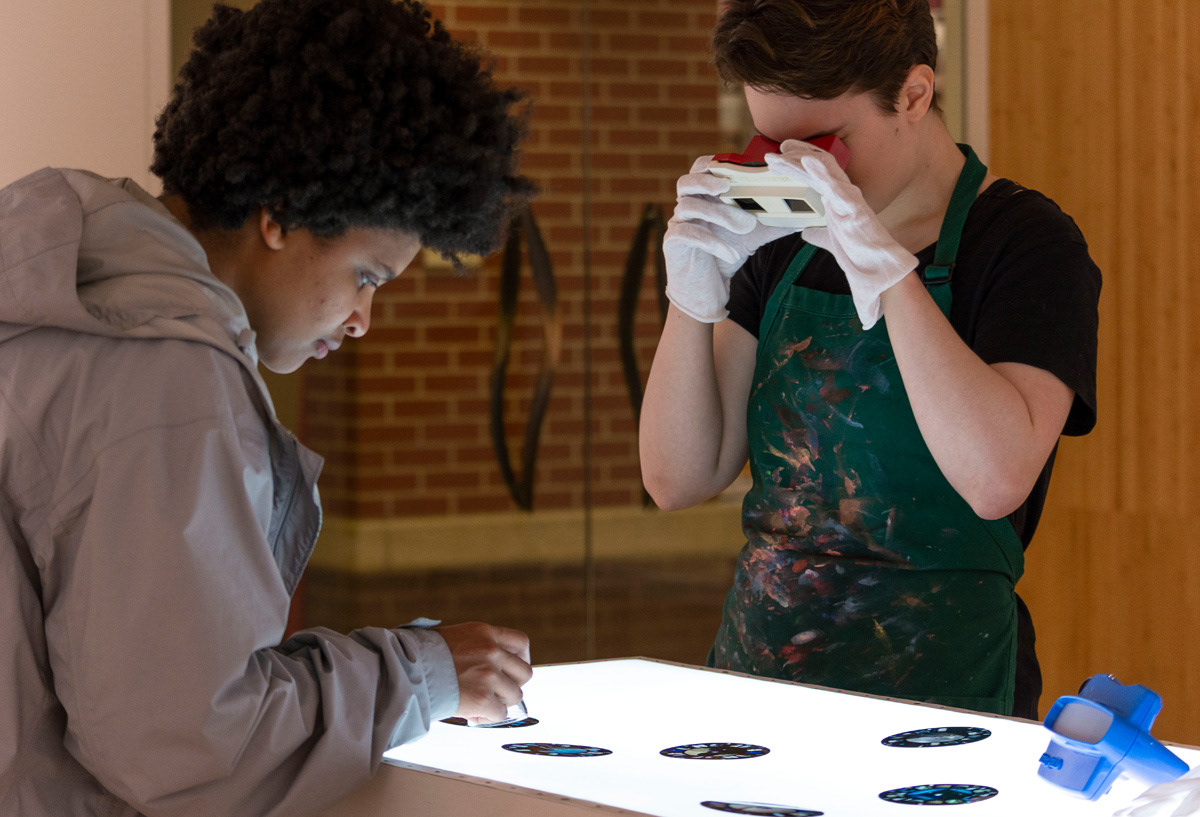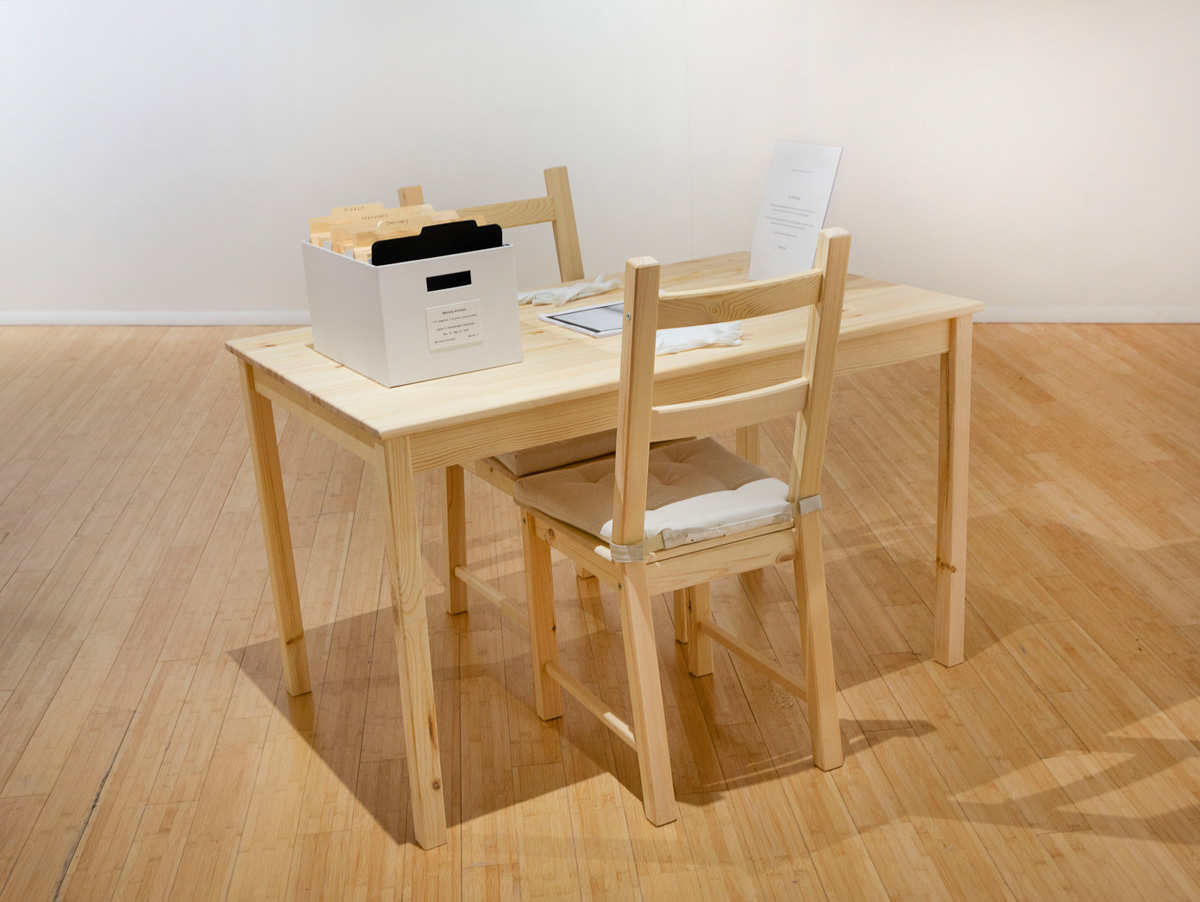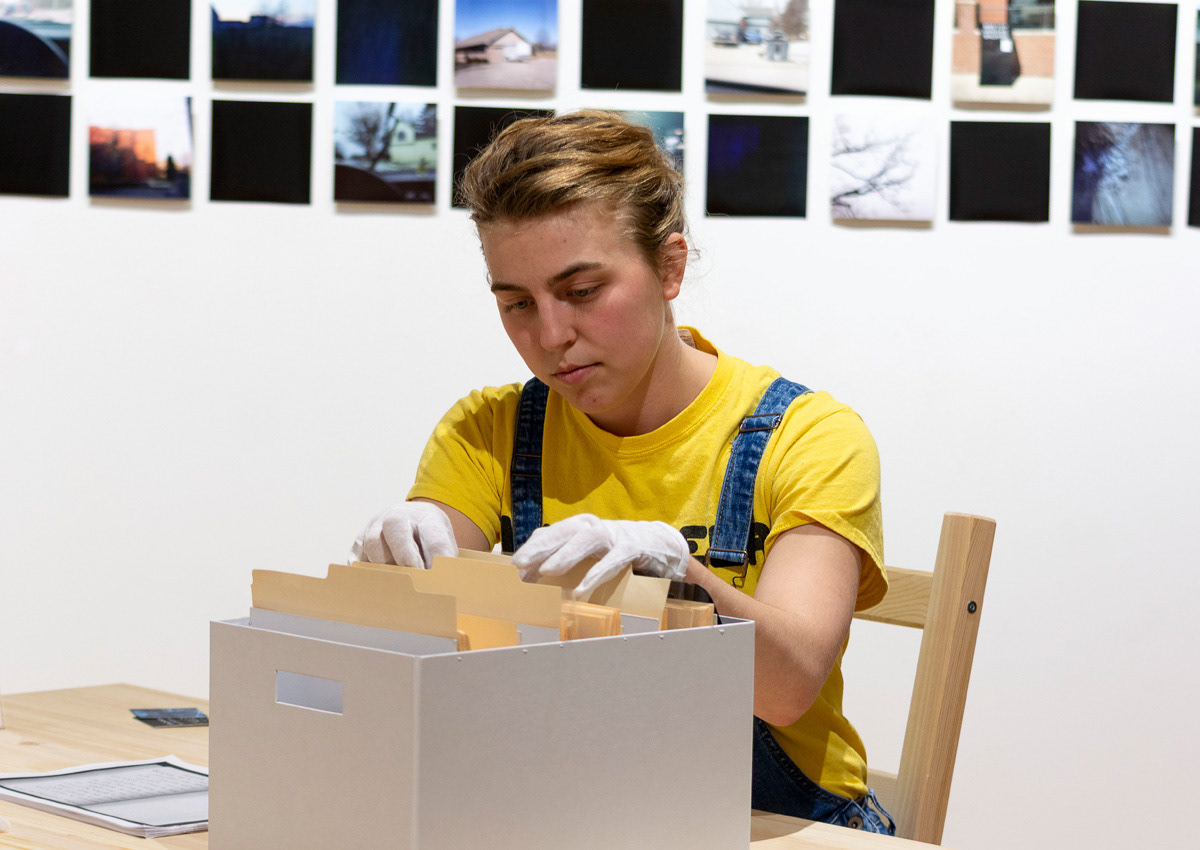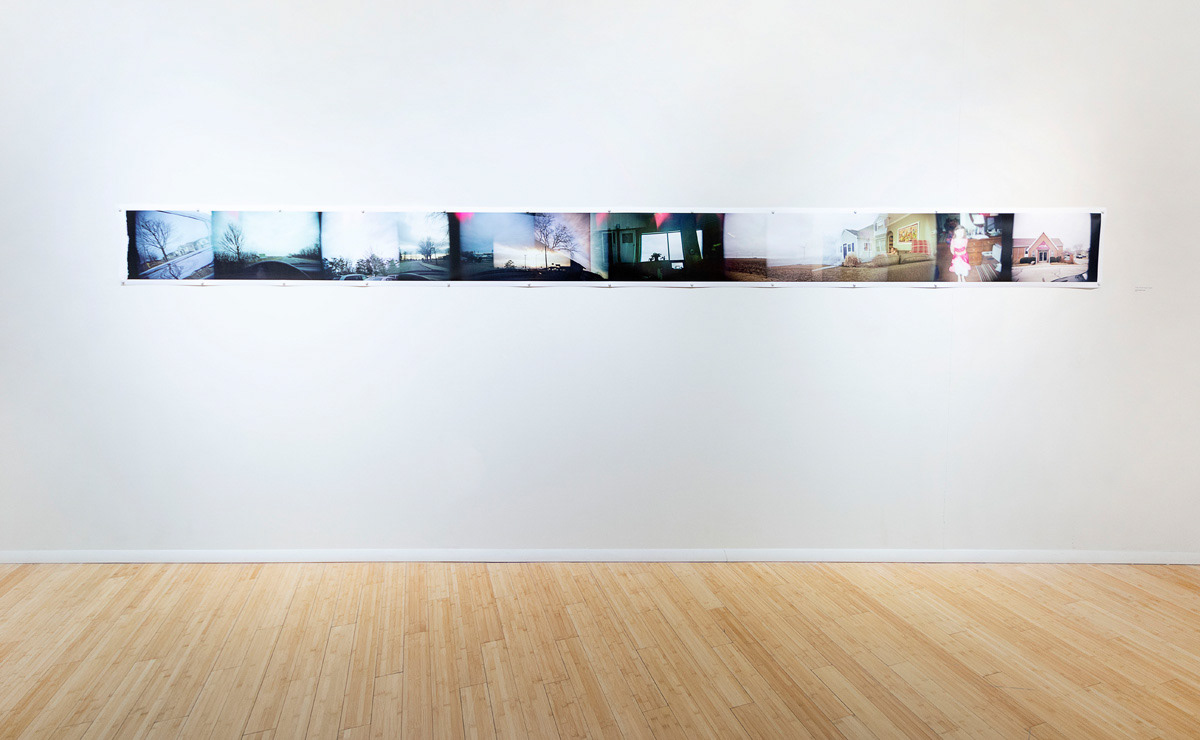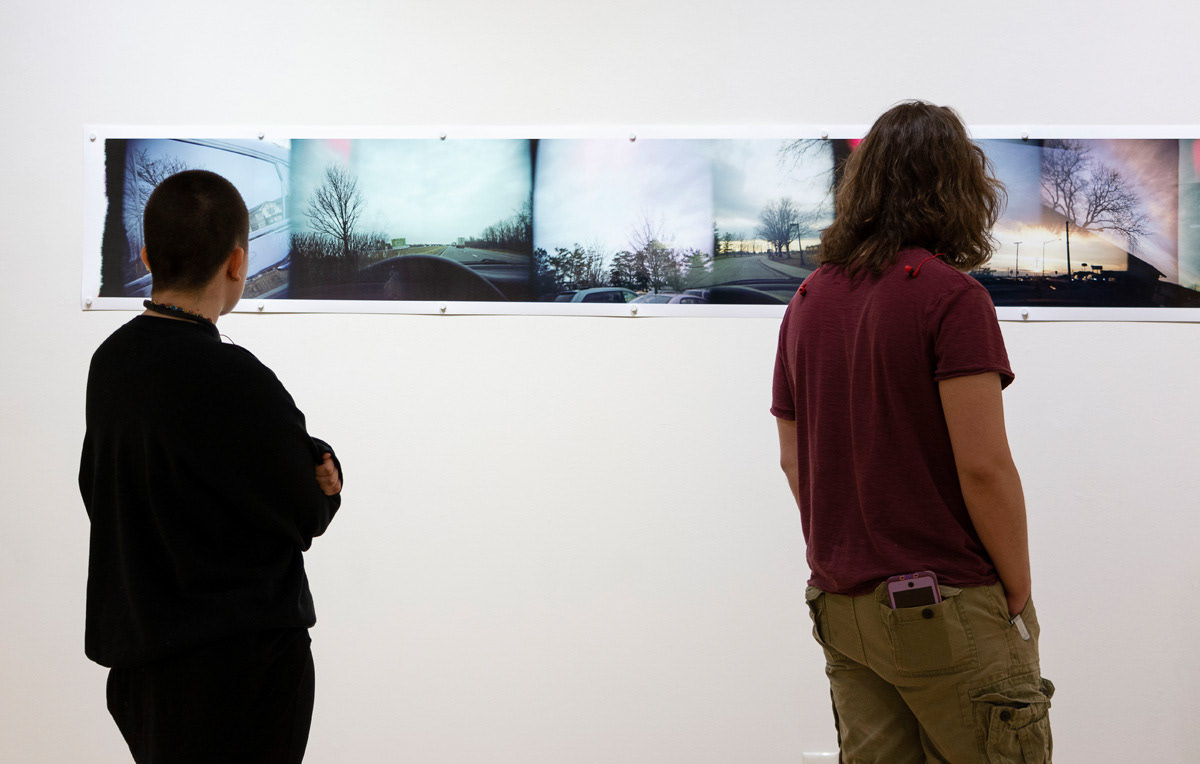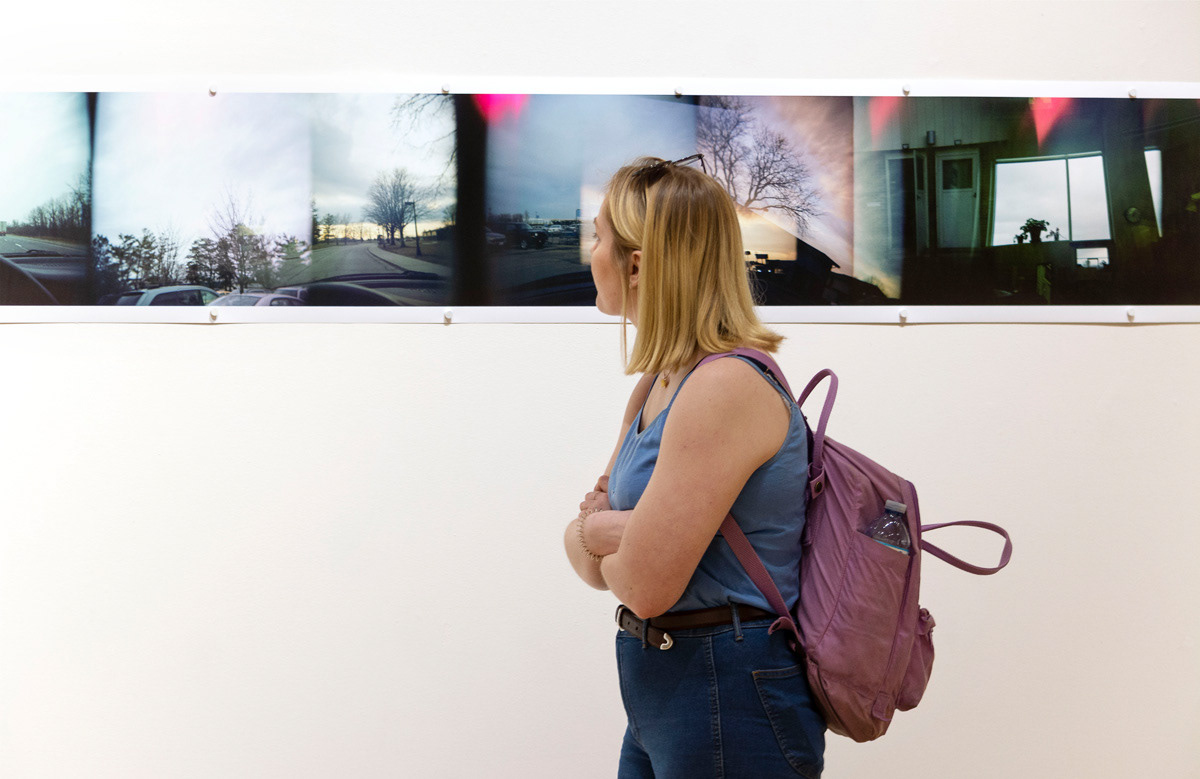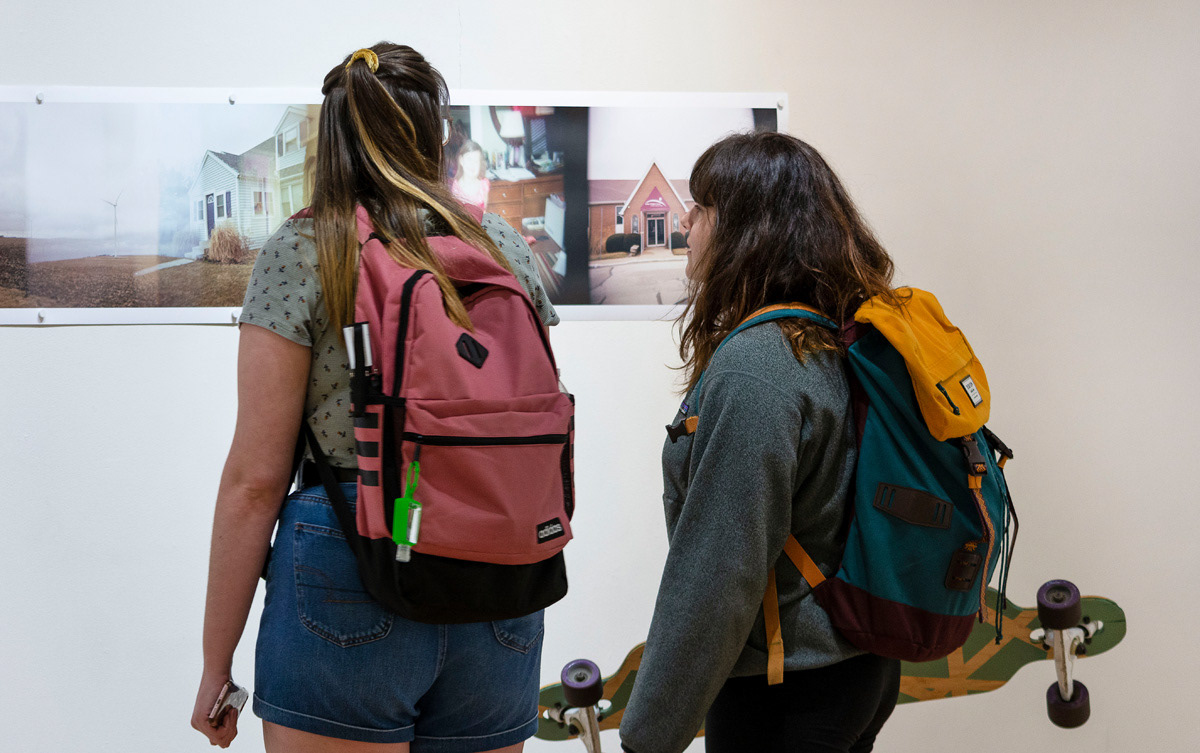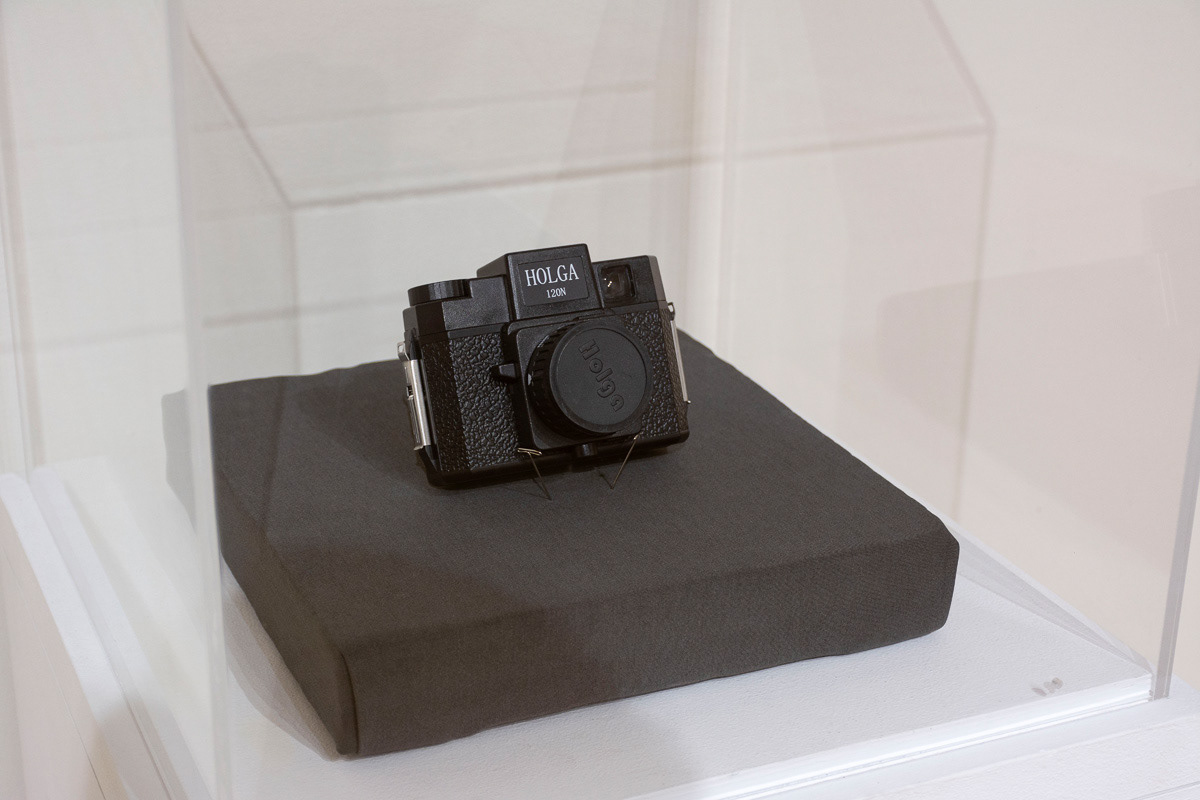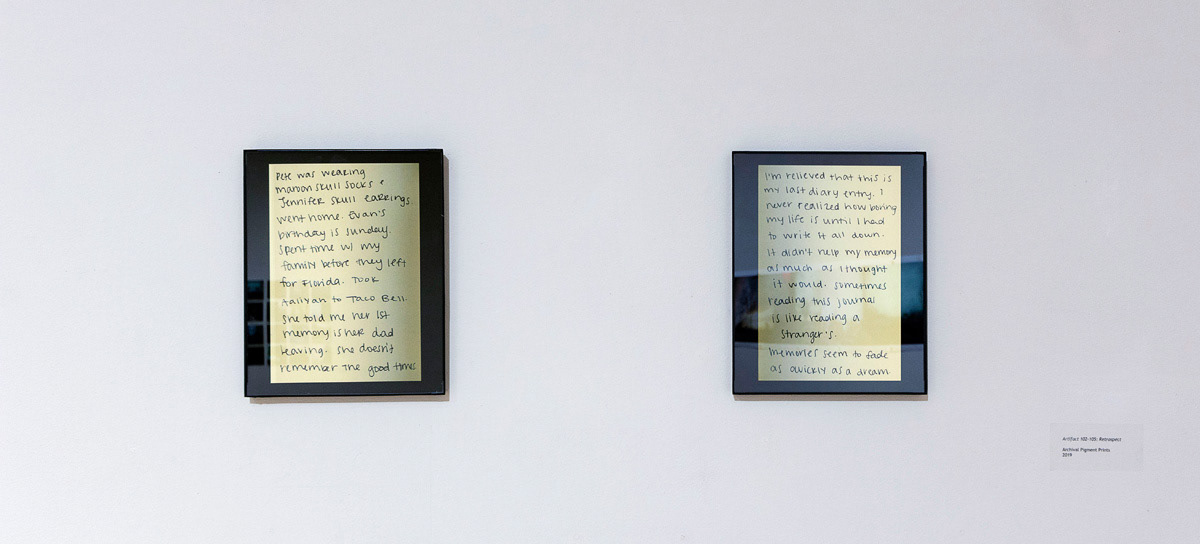 Wide-angle view of installation: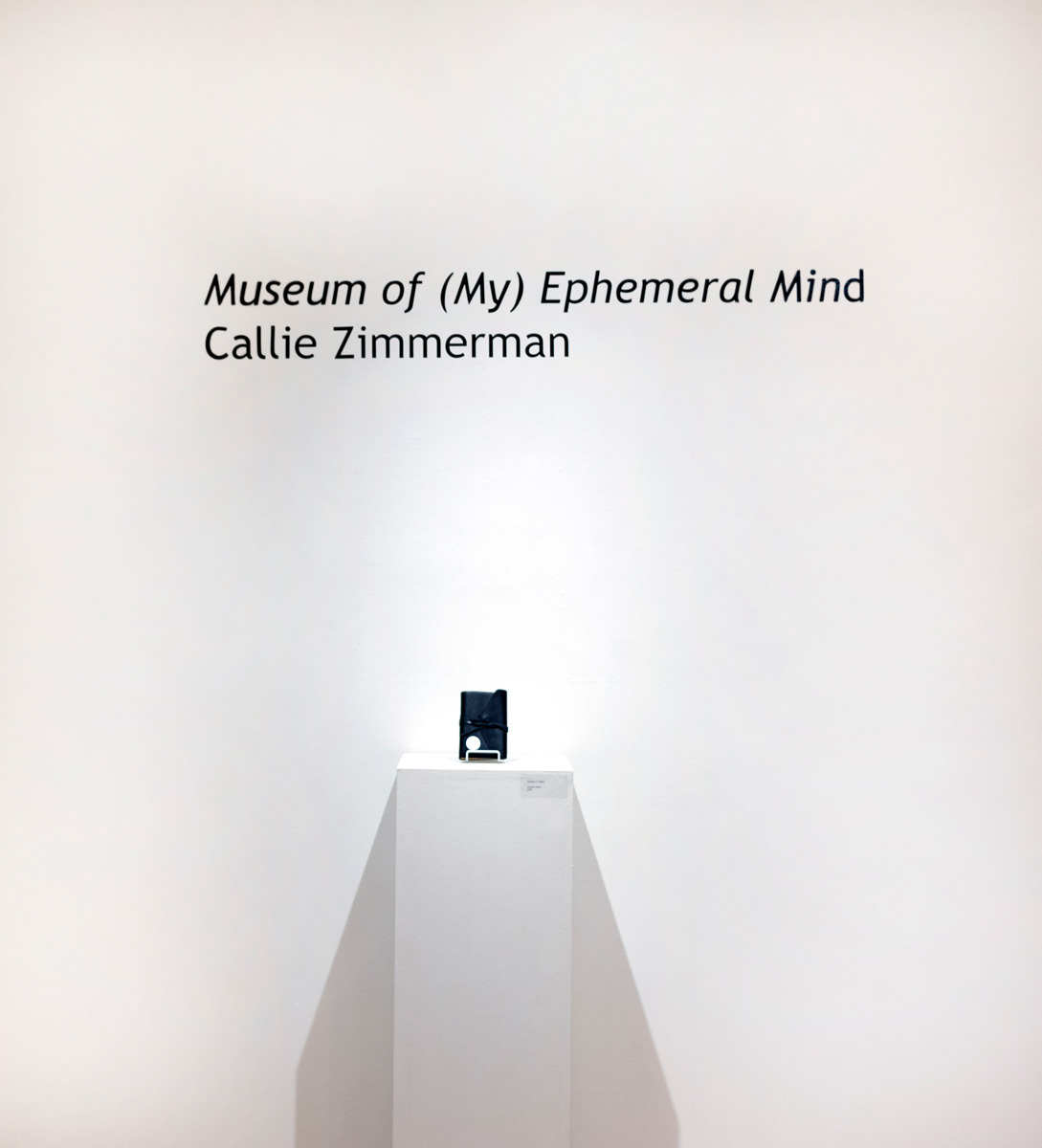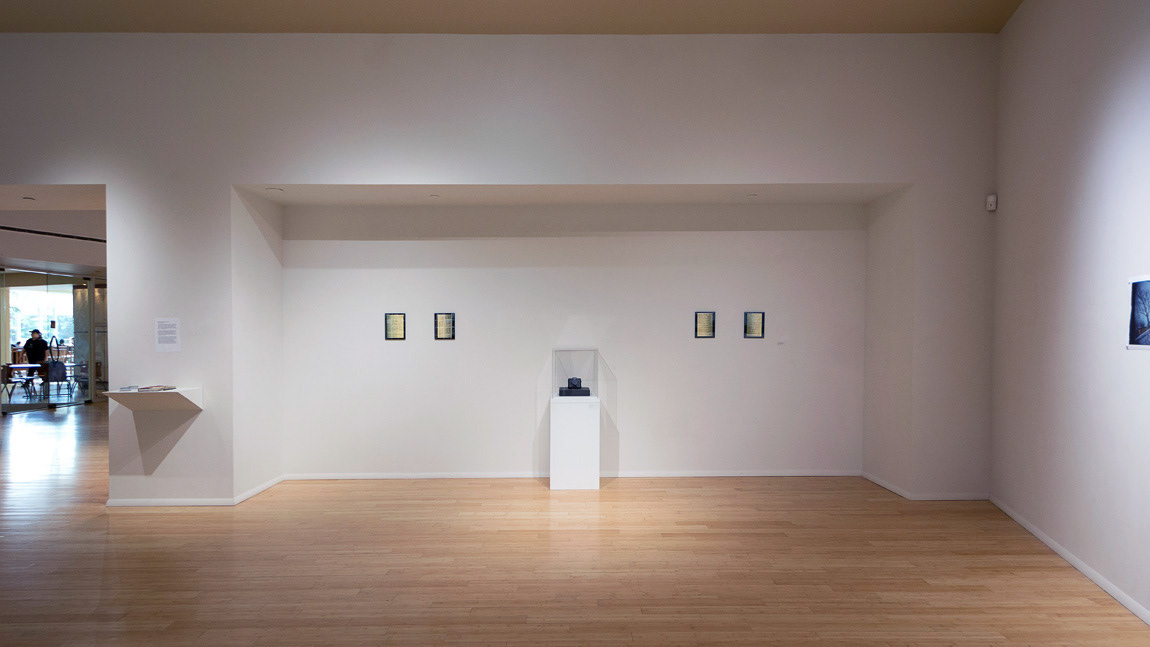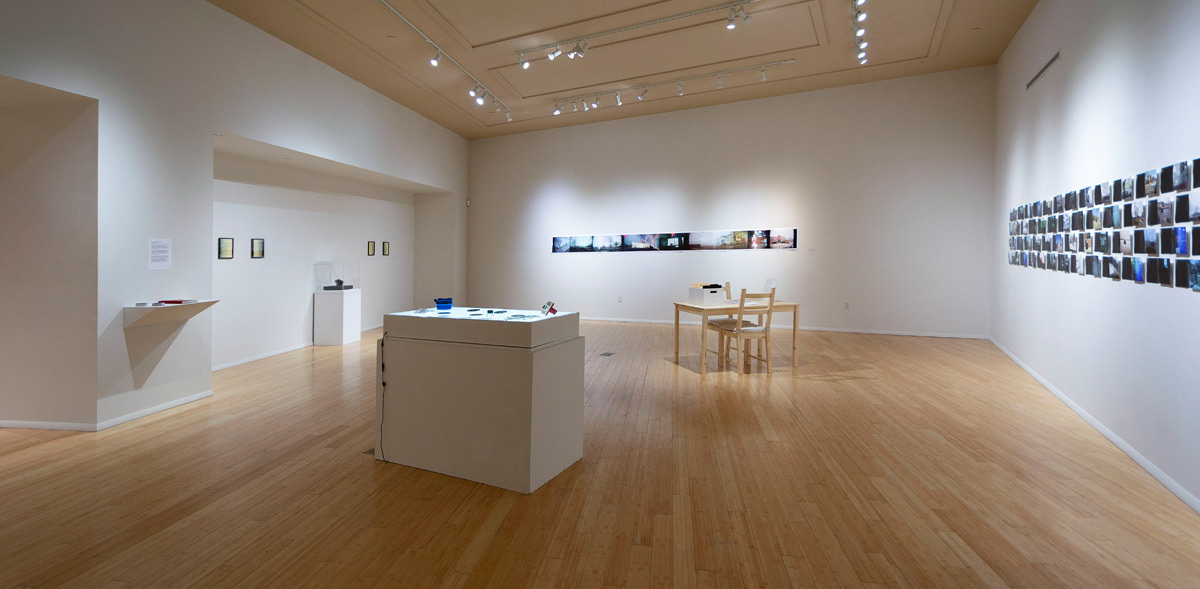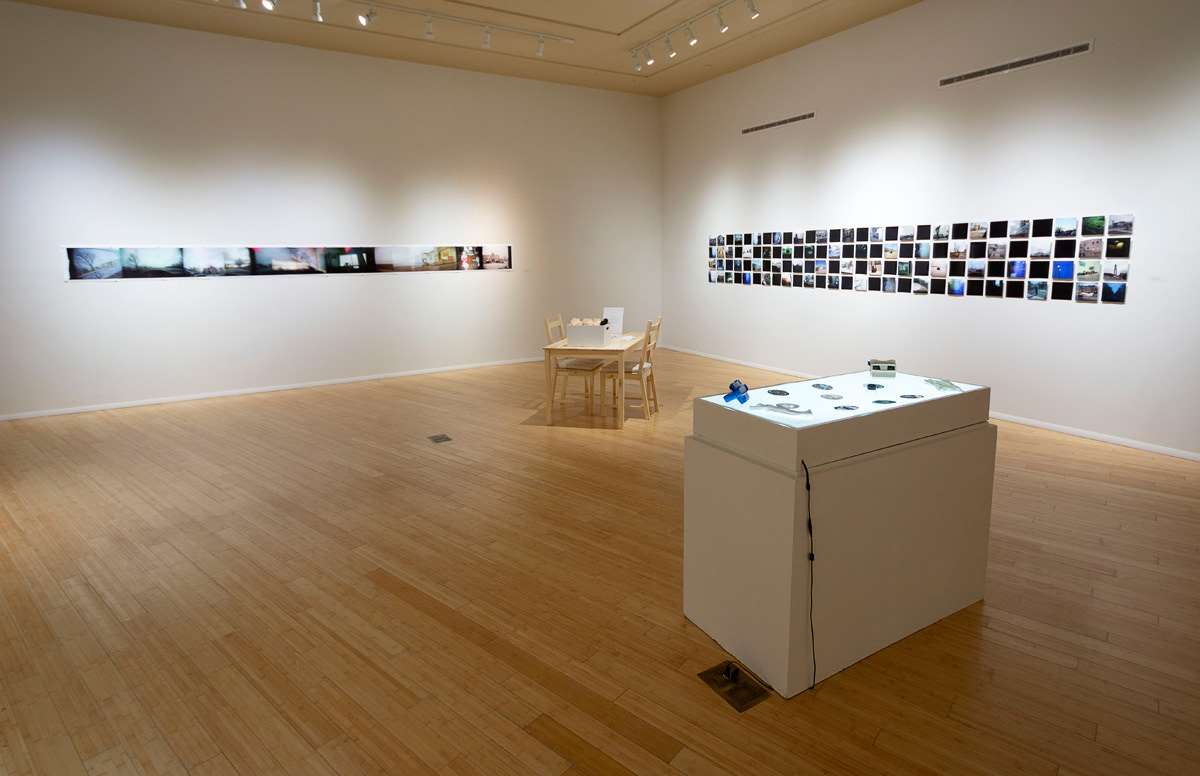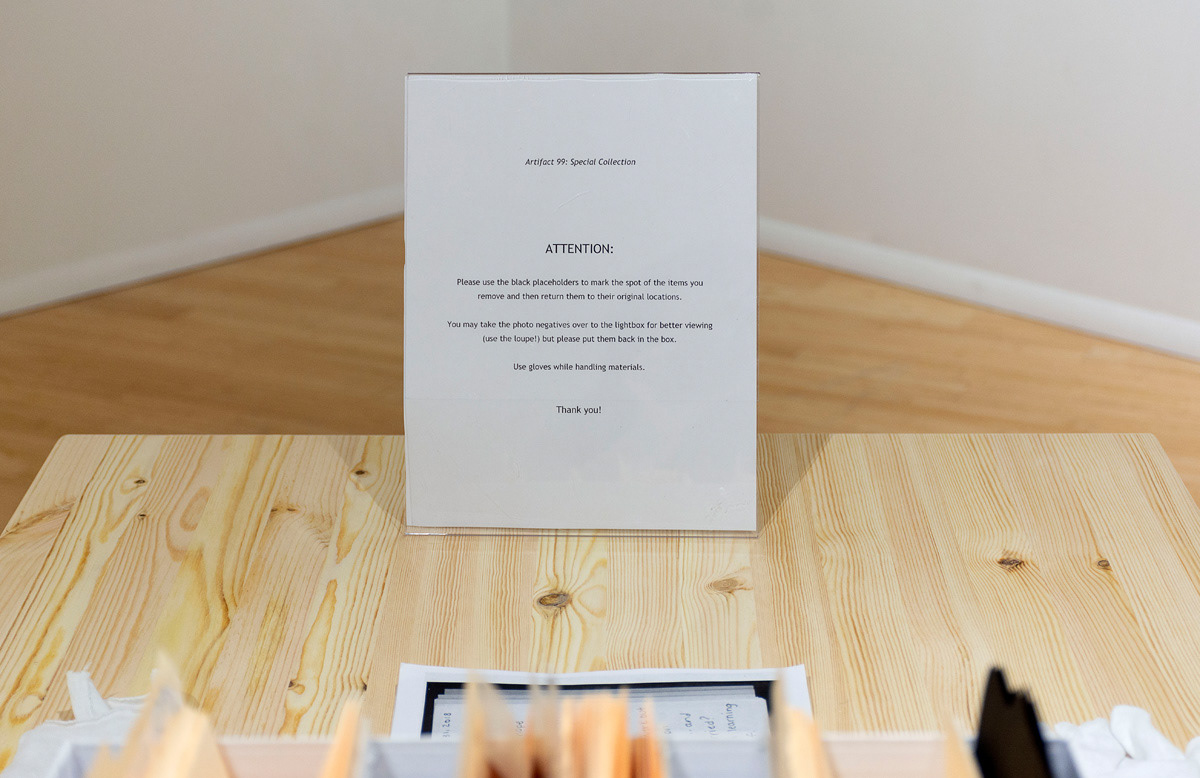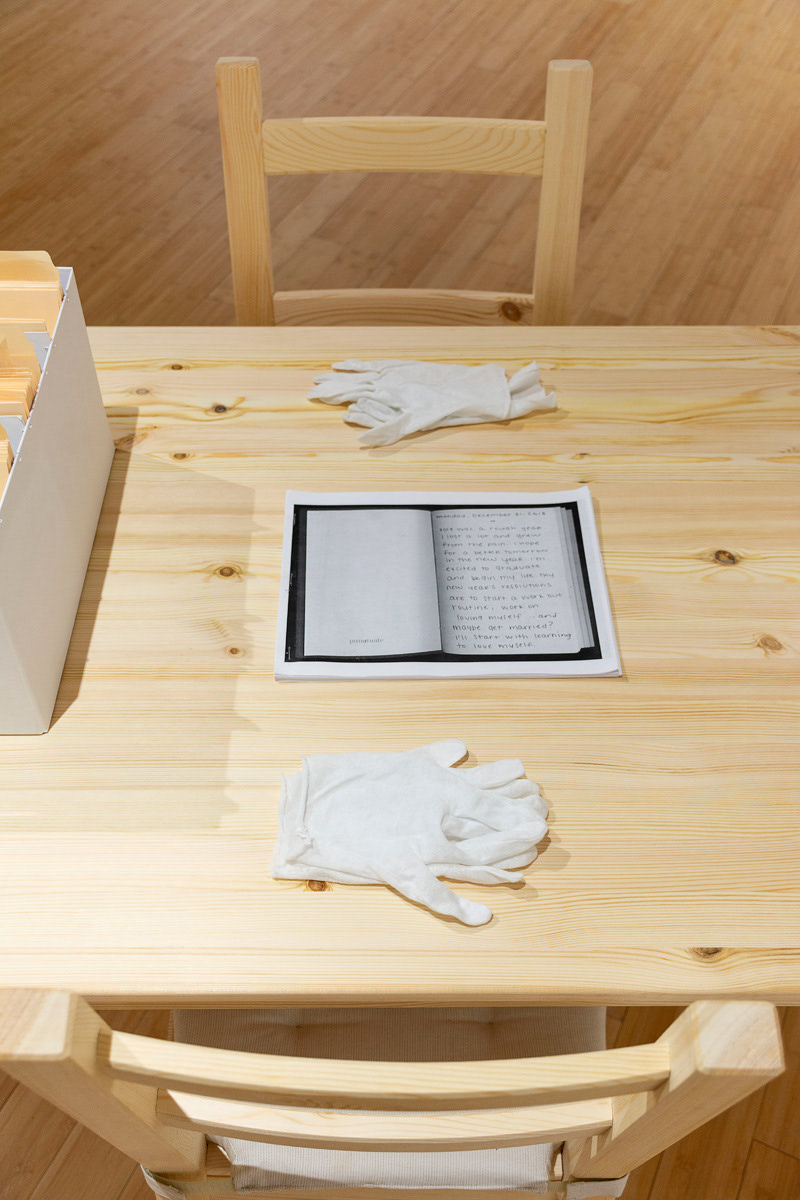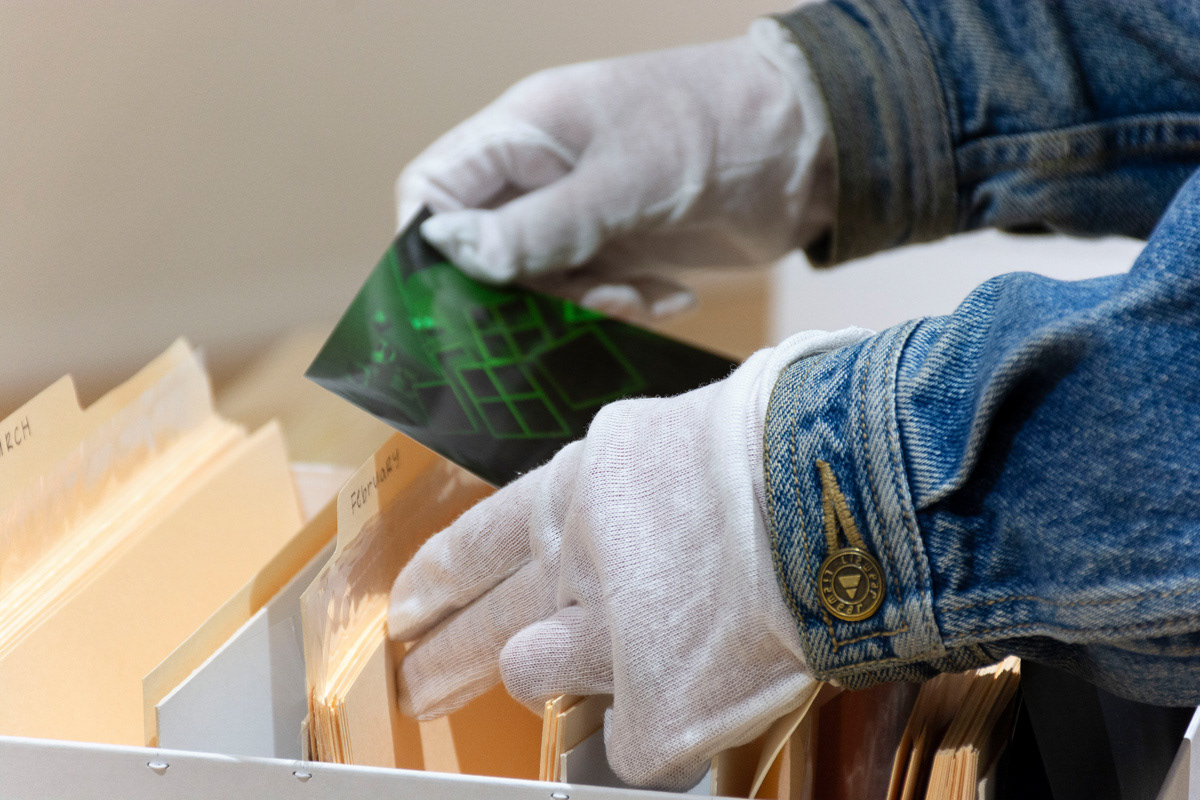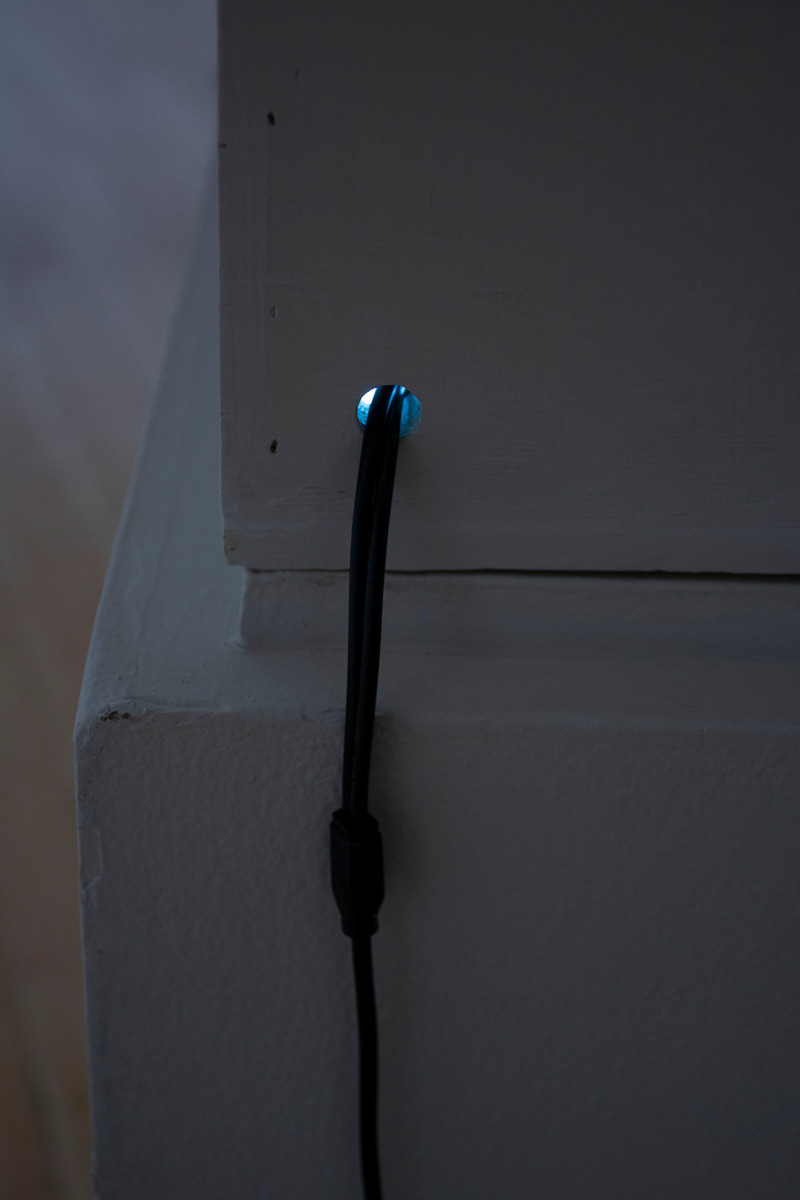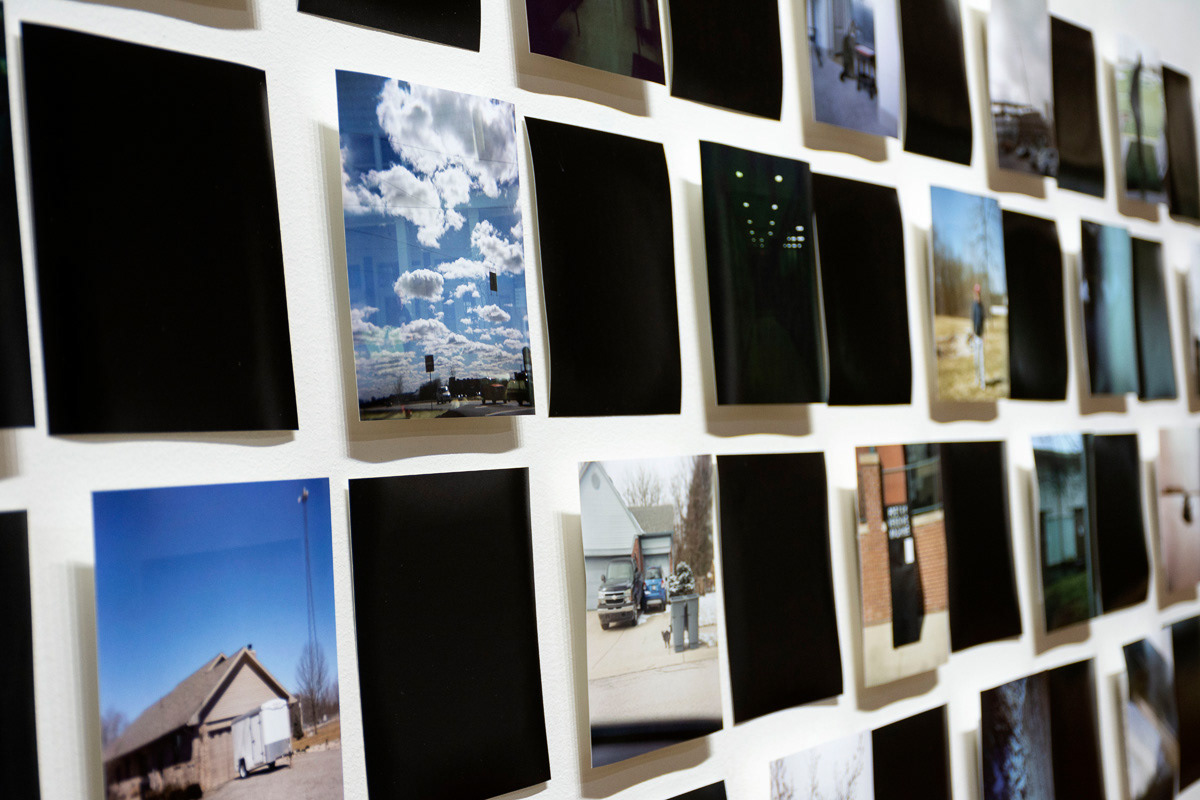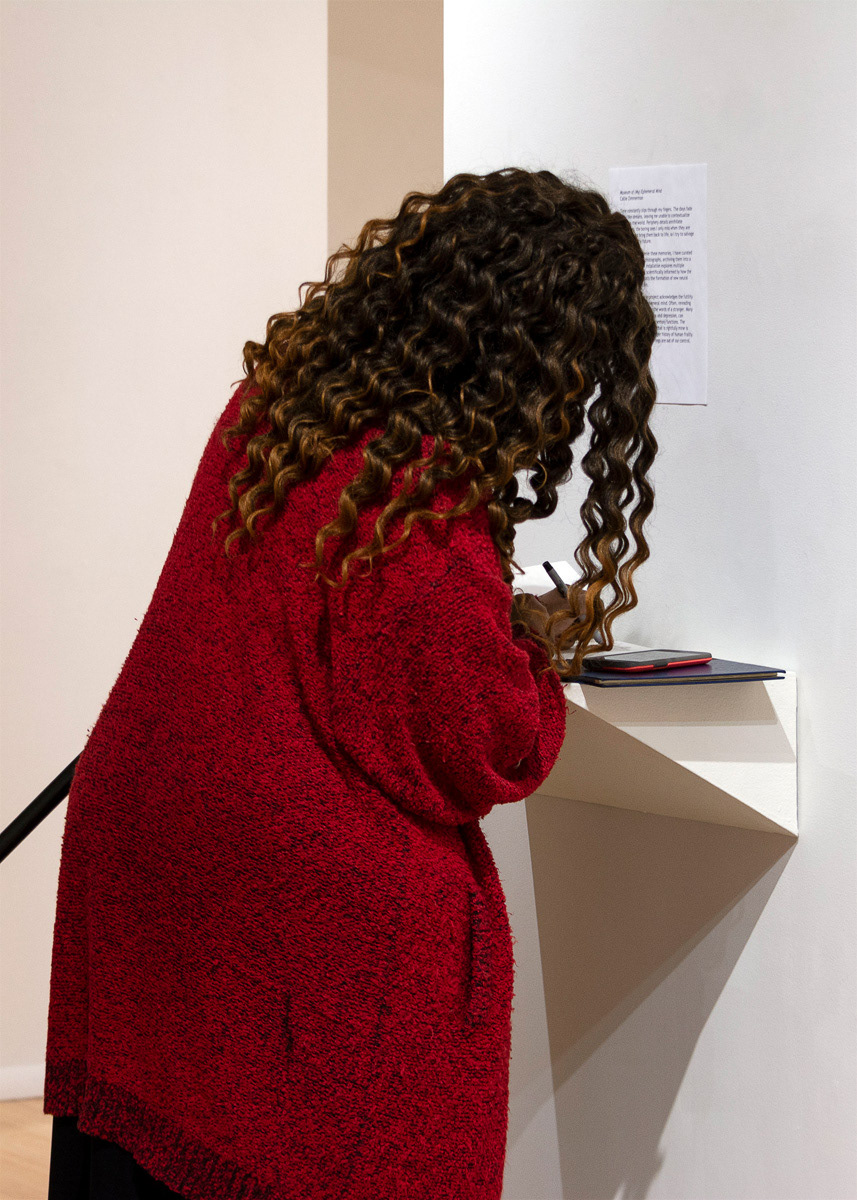 Time constantly slips through my fingers. The days fade away like dreams, leaving me unable to contextualize myself in the world. Periphery details annihilate themselves, the boring ones I only miss when they are gone. I cannot bring them back to life, so I try to salvage what I can of the future.
In an effort to preserve these memories, I have curated journal entries and photographs, archiving them into a small museum. This installation explores multiple methods of viewing, scientifically informed by how the act of repetition assists the formation of new neural pathways in the brain.
At the same time, the project acknowledges the futility of immortalizing an ephemeral mind. Often, rereading my diary was like reading the words of a stranger. Many factors, such as acute stress and depression, can negatively alter long-term memory functions. The inaccessibility of something that is rightfully mine is frustrating, but part of a larger history of human frailty. For the most part, these things are out of our control.